Alphabet's Google has allowed Local Services Ads bidding via the local service platform beginning from 8th October 2020. However, only selected advertisers and contractors will get access to the auction during the beta period.
Google spokesperson said, "After seeing success with auction-based pricing within our professional services vertical[s] for Local Services ads, we are excited to bring auction-based pricing as a beta to select markets for Local Services advertisers. We believe this model will help bring more customers to this trusted group of advertisers."
This is one of the biggest news in the digital marketing world currently. Google will be notifying the eligible advertisers about this program, as the selection of advertisers across the expanding list of LSA categories will now have access to bidding in a new beta test.
By this, Google clearly means that it is taking the right foot forward to draw more advertising revenue from local businesses along with increasing competition within the local service platforms.
Benefits of LSAs
One of the prime benefits of LSAs is that they appear right at the top of the search results. This means they appear above traditional ads and above the map pack.
The LSAs feature reviews and the trust signals of Google Screened or Google Guaranteed. As of now, Google hasn't released any LSA data, but the anecdotal evidence suggests these ads are performing up to the mark.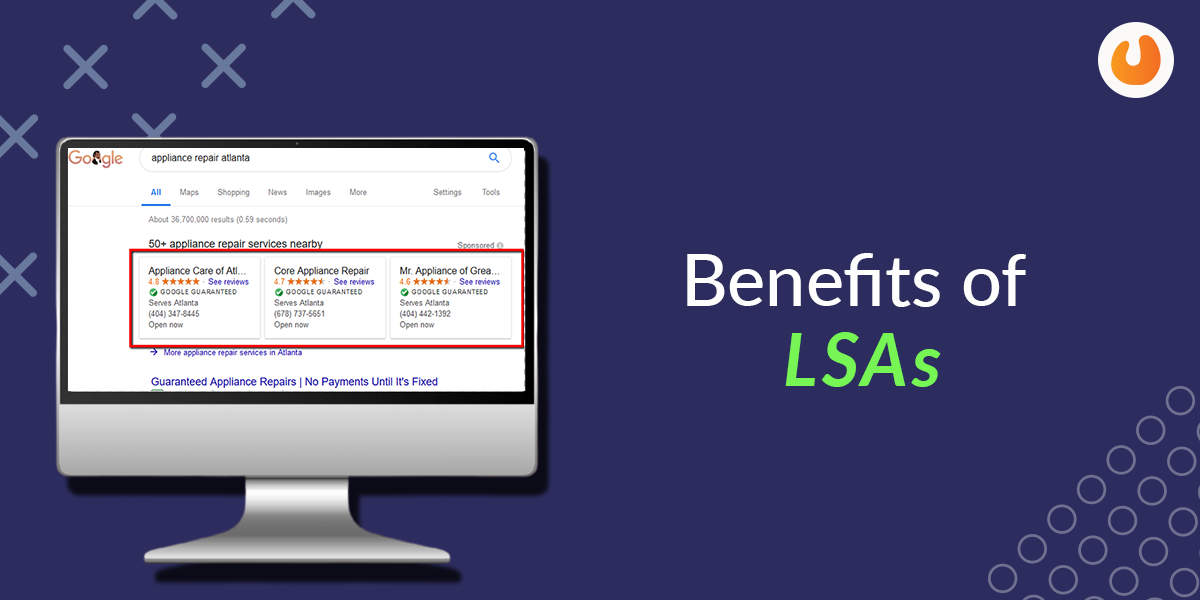 Besides, Google has also offered various advertiser testimonials about the success with LSAs. On this, Realtor Cleve Gaddis has stated, "Local Services Ads has produced leads which convert at a much higher rate than most of our other sources, generating a 10X return on investment within the first 6 months of use. I highly recommend using Local Service Ads, it's helped us stand out against our competition, and the leads we're getting convert at a rate up to four times higher than our typical lead sources."
The advertisers can now set only a solitary bid irrespective of the lead type under the new auction-based pricing. This means they must bid the same amount for a call, message, or even a booking. However, if they operate in multiple domains, they can bid separately by vertical (for example- general contractor VS roofer) like some of the home service industries do.
Also, Read – 27 Proven Techniques To Drive Traffic To Your Website
Factors responsible for Local Services ads rankings
Bidding is a new thing, but before that Local Services relied on three factors for boosting their ad rankings. These factors are,
The number of reviews and average review ratings:
The question raised here includes; Do you have tons of reviews? And What's your aggregate review ratings (0-5)?
Proximity:
This determines how close or far is your place of business to the person searching?
Responsiveness:
How responsive are you? Do you answer the calls of the homeowners when they contact you via local services?
What are the bidding options available for Local Service Ads?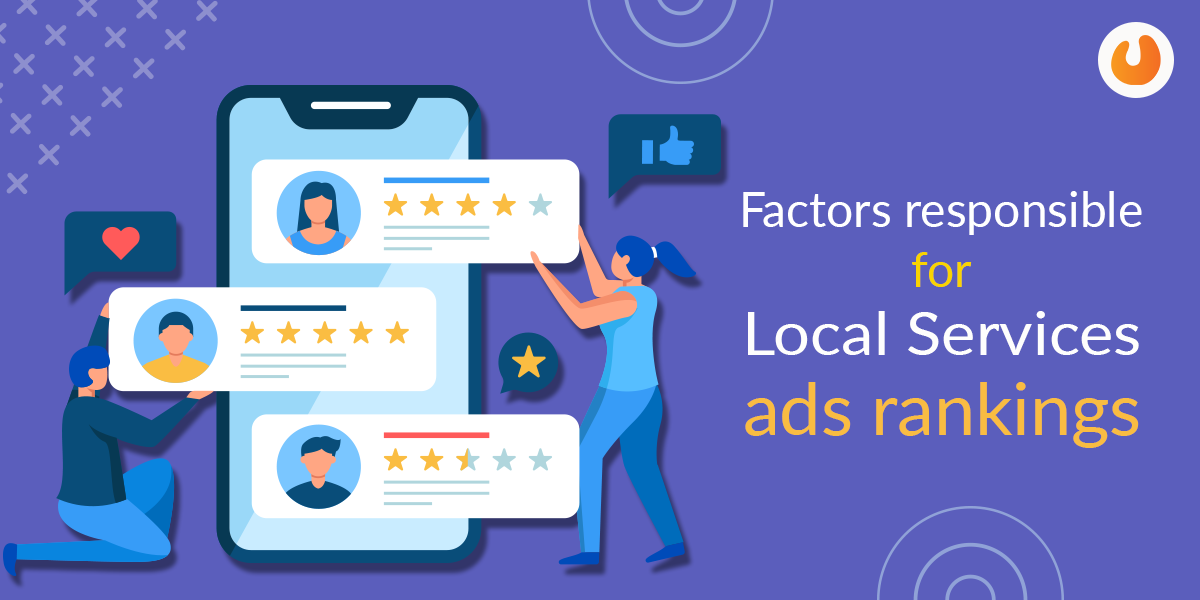 Ads management services are quite vindictive. Based on the information provided by Google to the home service advertisers, businesses are left with two options to select from i.e. Setting a maximum bid per lead and Maximizing leads strategy. Let us understand the two terms vastly.
Setting a maximum bid per lead – From October 8th, 2020, advertisers have the ability to change their maximum bid per lead. This is quite similar to the cost per click (CPC) available in Google Ads. It is all about how much you pay on the average cost per lead that will get determined in an auction format between you and other advertisers working on the same.
Maximize lead strategy – As you know that the local services bid type is an automated strategy driven by Google. Here, you can set a maximum weekly budget, and Google will do the rest.
Google will optimize the bids to maximize leads within your target budget. It also allows Google to manipulate your bid to drive most of the leads from your preset weekly budget.
How impactful will be the Local Service Bidding on your ad campaigns?
The shift to bidding for local services ads was made a long time back by many digital marketing experts and companies. With this news, Google has made this even more evident now.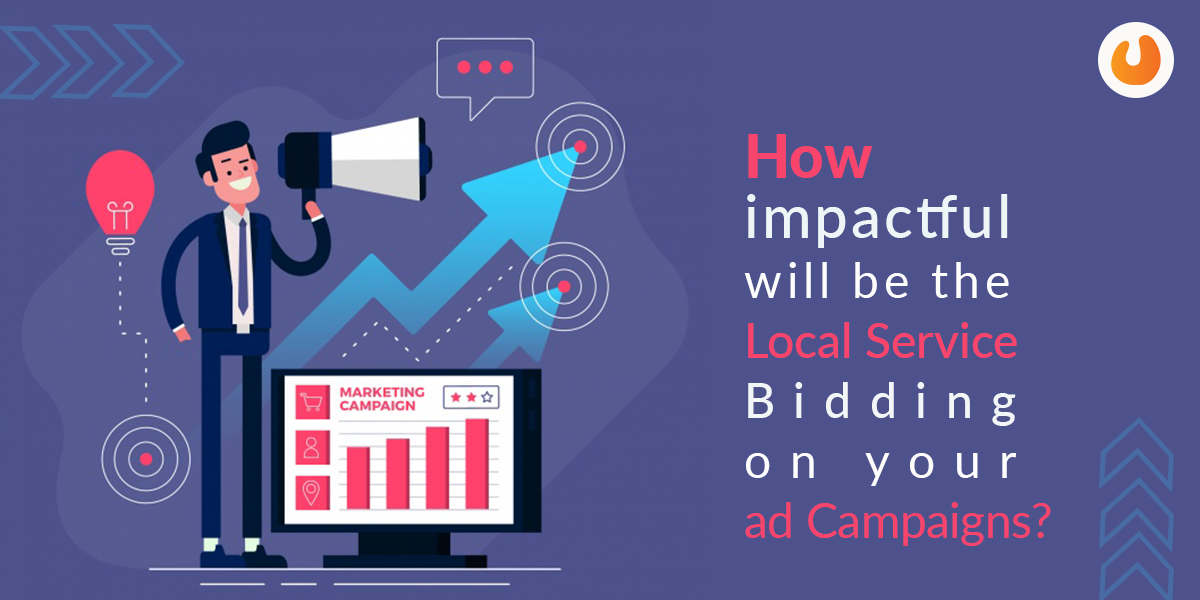 We predict that Google guaranteed advertisers will have good control over their lead volume and cost per lead from both local and PPC services. The advertisers who want to invest more also get leverage to do the same.
Wrapping up: The move made by Google is for the foreseeable future. With the change in market standards and norms, LSAs are expected to become more competitive, and their demand is assured to reach new heights.
According to Google, bidding is something that gives advertisers more control and allows those who want to pay more for the leads the ability to do so. It would be interesting to see what lies ahead in the future of Local Services Ads.