Driving traffic for your website is undoubtedly the most intrusive part of the digital marketing strategy. Many things are unheard or unmentioned between writing a blog, posting on Social media, and strategizing for a new ad campaign.
You are not alone when it comes to SEO traffic generation, and this is the only advantage you leverage. Going by the numbers, according to research conducted in 2019 by the content marketing institute, 61% of content professionals are challenged with knowing what is most important to their audiences, 50% are challenged with knowing the goal of the people at a particular stage of the customer's journey, and 49% are challenged with knowing the steps in the customer's journey.
Now, it is time to answer one question, i.e. how to drive traffic to your website. Go through the steps mentioned below.
Content
Content is the king! Attracting the right people for your company depends a lot on the content quality. Good content has all the potential to grab the audience. Therefore, to write quality content, one should;
Conduct proper SEO research
Identify the buyer's mindset
Begin with writing a draft
Publish on your blog
Promote the content
Expertise in a topic
Using the pillar/topic cluster model helps in increasing the organic traffic of your site. Google always emphasizes sites that are known to be topic experts on the subject matter they are writing about.
If you wish your site to be an expert for Google, try creating a pillar page that is a longer blog post broadly covering all aspects of a particular topic.
Paid promotions (Paid ads)
Online marketing services include paid ads which is a common thing. Running paid ads or sponsored posts aids you in driving traffic immensely. A 2020 CMO survey suggests that firms expect social spending to rise by 62% over the next 5 years. This clearly states that your strategy will boost up by including a combination of different types of advertising programs.
Organic Social Media
This may not be a new strategy, but an effective one. Apart from posting on Social media platforms, using IGTV, Instagram stories, swipe up feature, Facebook messenger and stories, etc. more the innovation, the better the chance of boosting traffic.
Analyzing Website
The blueprint needs to be apt before you dive into boosting traffic. By blueprint, it means learning about the audience and their mindset. Website analysis is a must, and tools like Crazy Egg helps in knowing where you lost your visitors. If you have this information, you can create the right content to drive the right traffic.
Engaging competitions and Giveaways
Conducting a contest or competition is also a nice way to drive traffic. This is a simple strategy that should be followed keeping the following steps in the mind.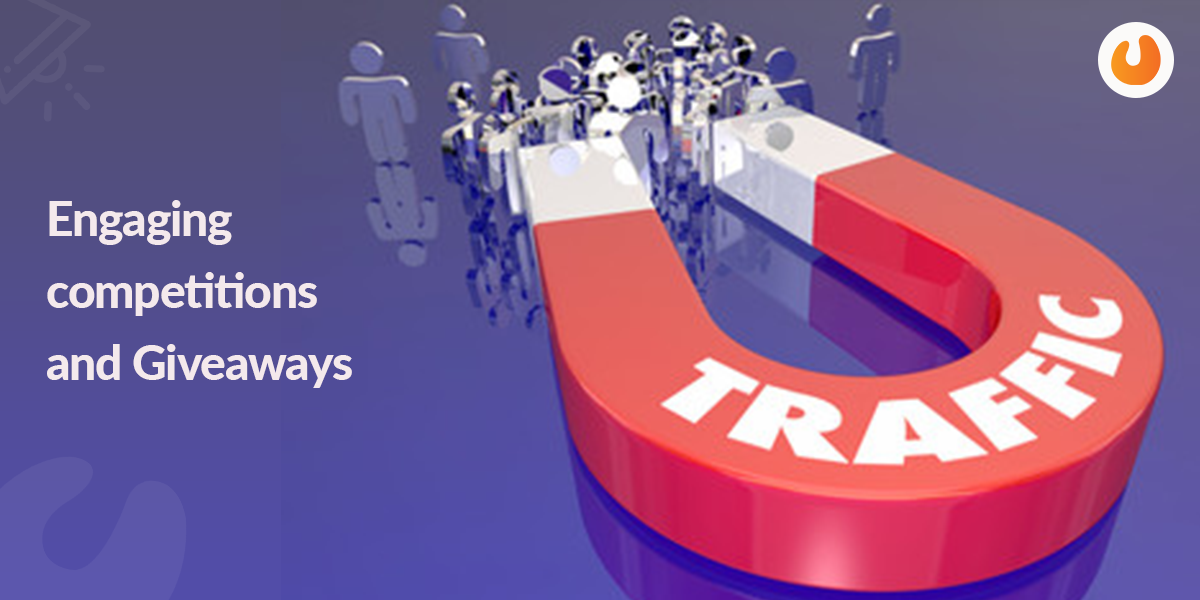 Decide the platform of your contest and giveaway
Choose the prize (digital money, coupons, etc.)
Write an ad copy
Select the criteria
Post and promote
Create graphics
Influencers Marketing
People say influencer marketing is a part of the past now, but this isn't true. According to "Think With Google," collaborating with YouTube influencers in any manner meaning, you are tapping into their audience and provoking them to visit your website. Therefore, this is a budget-friendly practice that is four times more effective.
Email list building
With an Email list building, you can use your current readers and customers to drive traffic. When you post a new blog or content offer, you can promote it to your followers/subscribers for a quick traffic boost. The strategies you should use include,
Content offers
Easy-access newsletter sign-up
Social media promotion of email newsletter
Engagement with community
A brand reaches immaculate heights only when it is explored. The more brand recognition you have, the better is the chance of driving traffic to your website.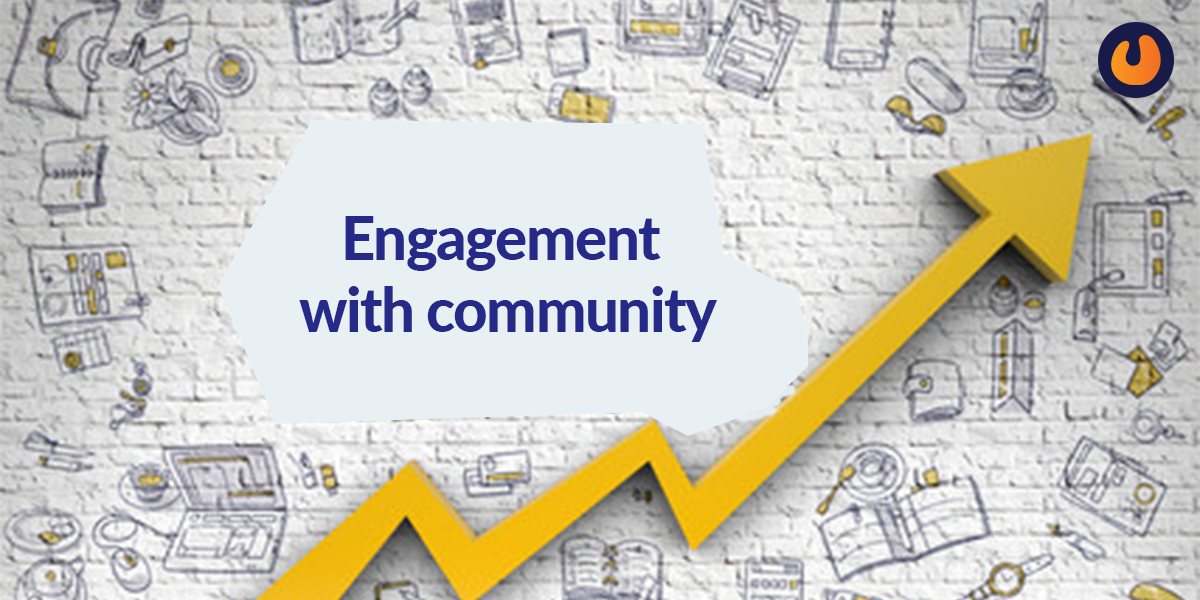 Being active and engaged in your community helps a lot in driving traffic to your website. No matter what the channel is, start engaging with your community.
Guest Posting
Writing guest posts also helps in driving traffic phenomenally. Guest posts show that you are active in your community while linking to your website and generate backlinks.
On-page SEO
To get traffic to your website, on-page SEO is a vital prospect. On-page SEO elements include the page title, meta-description, header, image alt-text, URL, and much more. On-page SEO helps your web page on Google search page and eventually multiplying chances of boosting traffic.
Backlinks
Backlinks are another integral part of the digital marketing strategy. To rank high on search engines, acquiring quality backlinks are something that shouldn't be missed. Therefore, always keep a check on quality backlinks.
Video Marketing
Content marketing is a must, but a new trend that has hit the market is Video marketing. As per a survey conducted by Cisco, video is responsible for 82% of traffic by 2022. Therefore, if Video marketing isn't your cup of tea yet, make it now.
Repurposing of Content
Generally, people fell short of ideas for content, and eventually, website traffic hits adversely. A smart way to overcome this hurdle is by repurposing the old content. Take a well-acclaimed blog and repurpose it into a video. A strategy like this will do the trick.
Also read – Complete SEO Checklist
SEO Tools to aid
The answer to how to market a website lies in the SEO tools. Learning SEO tools like Google ads, SEMrush will help in developing different strategies that can be useful in generating traffic for your website.
The Historical Optimization
The process of historical optimization includes updating old blog content and generate more traffic and leads. You may not be aware, but a majority of your monthly blog views and leads are generated from the older posts.
Voice Search
To drive traffic it is imperative to show up where people are searching. One of the key areas is the voice search where people are very active. According to a survey conducted by PWC, 65% of people aged between 25 to 49 speak to their voice-enabled devices at least once. Therefore, the optimization of voice search in your marketing strategy will be fruitful.
A/B Testing
Testing is a phase that is associated with a marketer for good. Talking about A/B Testing, it is a split test that makes it easy to determine what version of a camp performs the best.
Tests like these give you a clear view of your audience that can be converted into traffic later on.
Need for Local SEO
If you want your website to be explored by people nearby, local SEO is a key aspect. Google generates results by the user's location. Therefore, using tools like 'Google My Business' and 'Moz Local' plays a pivotal part in helping businesses manage their directory listings and citation to show up in local searches.
Use of Internal Linking
If you are an SEO guy or a content writer, you must be aware of the significance of Internal linking. To get your visitors to continue reading on your website, internal linking is a must. These links when clicked, redirect a user to a different page of your website, eventually truncating the exit time.
Technical SEO
Technical SEO keeps a keen eye on the backend of your website and sees how the pages are technically organized. For best results with technical SEO, one should;
Fix broken links and redirects.
Create an XML sitemap.
Set up language meta tags.
Add custom H1.
Add introductions to topic pages.
Build a community
Brand enthusiasts deliberately induced in a community is a great way to keep the traffic flow of your website. Opt for any social media platform to build a community for your followers and others whom you value, while also linking back to your site.
Lead Magnets
Lead magnets are a way to use the content for driving traffic to your site and at the same time generating leads. However, the content may vary depending on what stage the buyer's journey your customer is in, but it can also include webinars, guides, reports, demos, checklist, etc.
Public Relations and Media Coverage
To drive brand awareness and traffic to your website, earned media coverage is another great way. With the aid of your marketing and public relations team, you can generate traffic to your site with ease.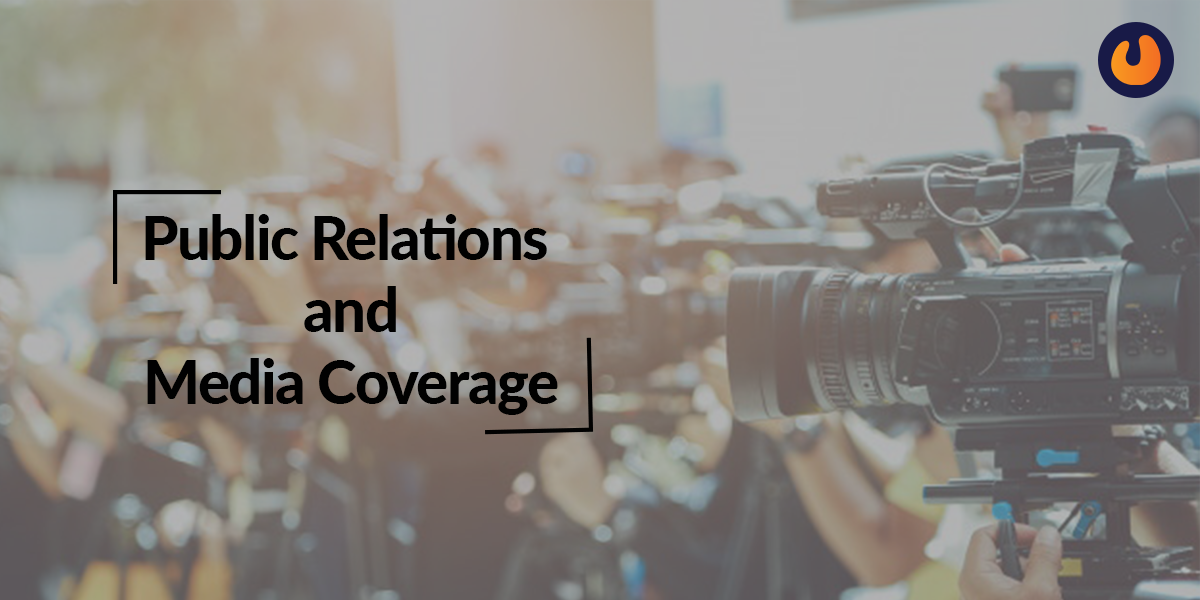 Meanwhile, media coverage provides third-party validation for your company. This includes stories related to new products or services, company culture, industry thought leadership, etc.
Social Share Buttons
With Social Share buttons, it is easy for your readers to share your content on social media. This makes the readers promoters of your content who aid in traffic increase.
Knowledge and Academy base posts
Educational content also helps a lot in driving traffic to your website. Contents that include courses, certificates, or educational forums are quick to generate heavy traffic on your website.
Optimization of CTR
It is pivotal to check that people are clicking through to read your posts, especially when your content begins ranking on search engines.
The click-through rate (CTR) measures which particular user clicked on your post to view it and read it against the number of people who viewed the link of your post.
Time to wrap up: Generating heavy traffic on a website is not at all a walk in the park kind of stuff. However, if you consider implementing the mentioned tactics can help you increase traffic immensely.