Ever since the evolution of the Internet and websites, Search engine optimization infused in every aspect of a website's growth. To keep a website healthy in terms of traffic, SEO, or "organic search" plays a vital role in digital marketing plans.
How to Optimize Web Pages?
Instead of asking how to optimize web pages, you should be asking what is on-page SEO?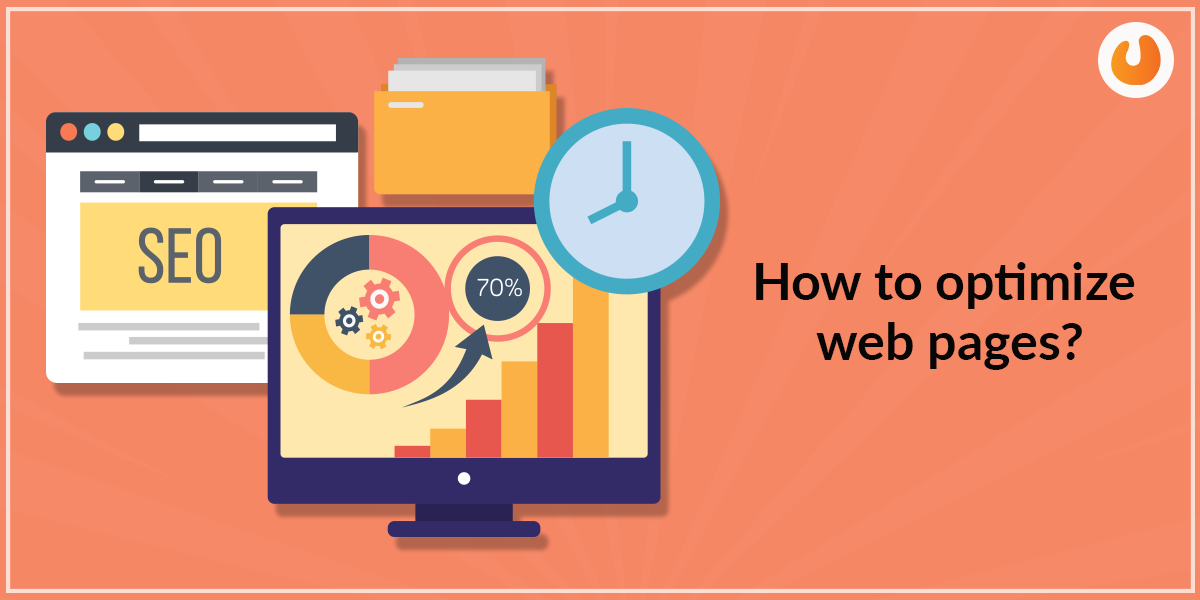 It refers to the practice of optimizing web pages to boost a website's search engine rankings and earn organic traffic that completely differs from an off-page SEO checklist. Apart from publish9ing relevant, high-quality content and on-page SEO includes optimizing your headlines, HTML tags (title, meta, and header), and images. It also ensures that your website possesses a higher level of expertise, trustworthiness, and authoritativeness.
Why is On-Page SEO Important?
On-page SEO derives its importance because it helps search engines understand your website and its content. Besides, it also identifies whether it's relevant to the searcher's query or not.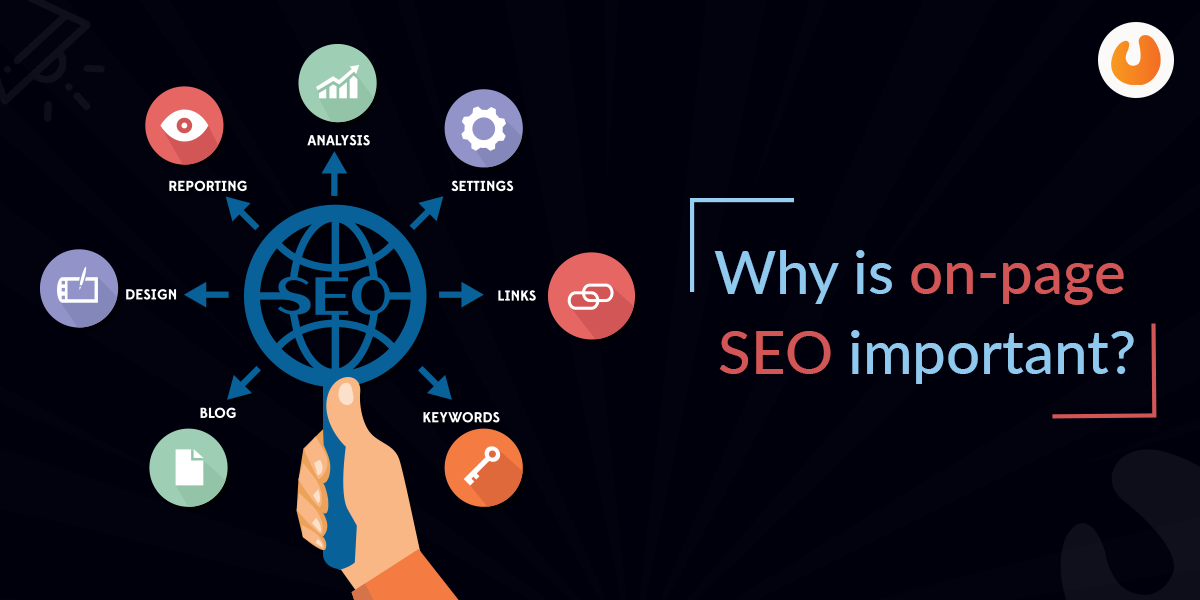 Talking about the SEO checklists, it aids you in fetching higher Google rankings and drive more traffic to your website. The SEO checklist items usually apply to eCommerce stores, local businesses, and affiliate sites. So, let us dive into the six most effective SEO checklists to grow traffic organically.
Basic SEO Checklist
This is the first and foremost practice that you should employ. These things might not have a direct effect on website rankings, but these four steps should be followed.
Installing Yoast SEO: It is a free plugin for WordPress that is useful for creating sitemaps, optimizing meta tags, and more. The technical things that look less intimidating are a Yoast SEO is installed.
Sitemap creation: Sitemap helps in crawling and indexing your pages by telling the search engines where to find the content on the site.
Creating a robots.txt file: If you need to prevent search engines from crawling pages of your site, creating a robots.txt file is essential. The robots.txt is a plain text file that tells search engines where they can and can't go on your site.
Google Analytics: If you install Google Analytics, you can see how many people visit your site and how they interact with it. Google Analytics is a free tool offered by Google.
Set up Google Search console: With the help of Google Search Console, you can track search performance and see which keywords help you rank better.
Also, Read – Major Issues to Monitor in an SEO Audit for business success
Checklist for Keyword Research
Keyword research is the most eminent part when it comes to going with a proper SEO to boost your website rankings. Keywords are the building block for your website's rankings. To hunt the right keywords, follow the checklist items below,
Find a target primary keyword: The best way to get a result is by targeting one keyword on each page of your website. Many keyword finding tools are available including Google Keyword Planner, wherein, you just type in a 'seed' keyword, and many related keywords will appear.
'Search intent': Searcher's query: To assess search content, you need to check,
Content-type: What are they? Blog posts, product pages, landing pages, product category pages, etc.
Content angle: Is there a dominant unique selling proposition used by the top-ranking pages?
Content format: What are they? How-to guides, tutorials, links, comparisons, reviews, opinion pieces, or something else?
Keeping these three in check, you can elevate your SEO keywords approach and eventually boost rankings.
Opt for online communities: Not many people know, but online communities aid a lot in finding new keywords. Communities like Quora, Reddit, forums, etc. are enriched with quality keywords.
Use KWFinder and identify low competition keywords: KWFinder is a free premium keyword research tool that gives you tons of data on each keyword. When you type a keyword in KWFinder, you get Keyword's search volume, difficulty, CPC, trends, estimated visits, etc.
"Question Keywords" with ATP: A question keyword helps a user get engaged with your content. These are perfectly used for blog posts and articles. One of the best tools to post question keywords is "Answer the Public." This tool shows you the questions that people search for online. In this way, you can answer questions with your content.
On-Page SEO Checklist
Once you have finally found the right keyword, it is now time to optimize the actual content on your page. To get this right, follow the key points mentioned below,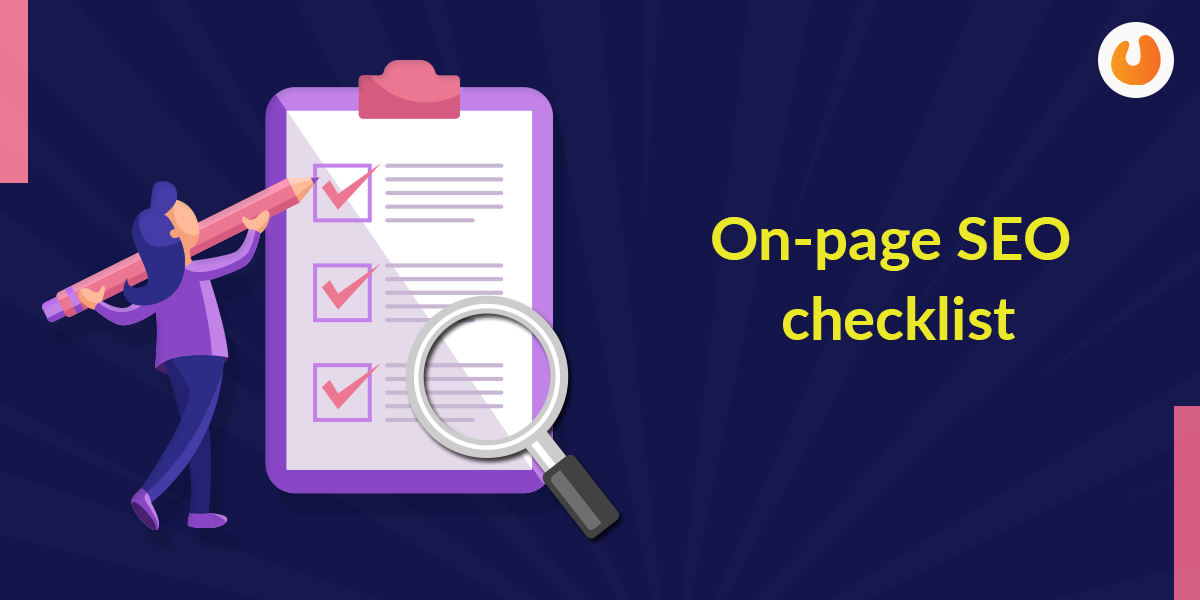 Use short yet descriptive URLs
Keyword should be incorporated in the URL
Put the keyword in front of your URL tag
Embed title-tag modifiers
The keyword should be mentioned at least once in the first 150 words
Optimize images
Use external and internal links
Put the keyword in H1, H2, or H3 tag
Use synonyms and LSI
Content Checklist
Content should always be written on a topic that is more searched on the internet. A worthless content won't do any good even if it is engulfed with the best possible keywords required. While creating high-quality content, the below-mentioned aspects should be kept in mind.
Create content using "The Skyscraper Technique" that helps double the search engine traffic.
The content shouldn't be lengthy. Chunk it in an interesting form and maximize its readability
Cover your page's topic with in-depth analysis making it full-fledged
Use Schema markup
Focus on contents that are working right at the time
Incorporate images, charts, infographics, visual content, videos, etc to make it visually compelling
Link Building Checklist
Link building is a key aspect in SEO as Google has confirmed that backlinks are among their top 3 ranking signals. Below are some of the methods to help you build proper links,
Use guest posting to build proper links
Reverse on your competitor's backlinks by using link analysis tools like Ahrefs. The process includes gran your competitor's URL, pop it into the tool, and finally get as many links as you can of theirs.
You can also build contextual backlinks with link roundups
Mention influencers by their posts in your blog posts
Last but not the least, try becoming a podcast guest.
Conclusion: As SEO is an ongoing process, an SEO checklist works in boosting your website's reach. Therefore, get on the SEO checklist and include everything of utmost importance. Go through the items mentioned above for a better understanding.