Titles and descriptions play a vital role in boosting your website in the search results. Apart from keywords and other SEO components, metadata, titles, and descriptions have their own significance. Google has flourished some positive news for digital marketers who are more inclined towards taking shortcuts. The numero uno search engine has said that keyword-rich titles don't violate its guidelines. So, now you are allowed to do some legal keyword-stuffing without much to think.
Google's John Mueller has cleared the air about the misunderstanding of keyword-heavy titles and descriptions by terming it a common practice that is not against webmaster guidelines.
Mueller talks about Keyword-heavy Titles and Descriptions!
Mueller emphasized on saturating a page's meta title and description with keywords is not against Google's guidelines. It is not something that Google considers troublesome. Mueller has said that rewriting titles and descriptions can help in improving a site with a better click-through-rate. However, doing this may not improve your site's rankings.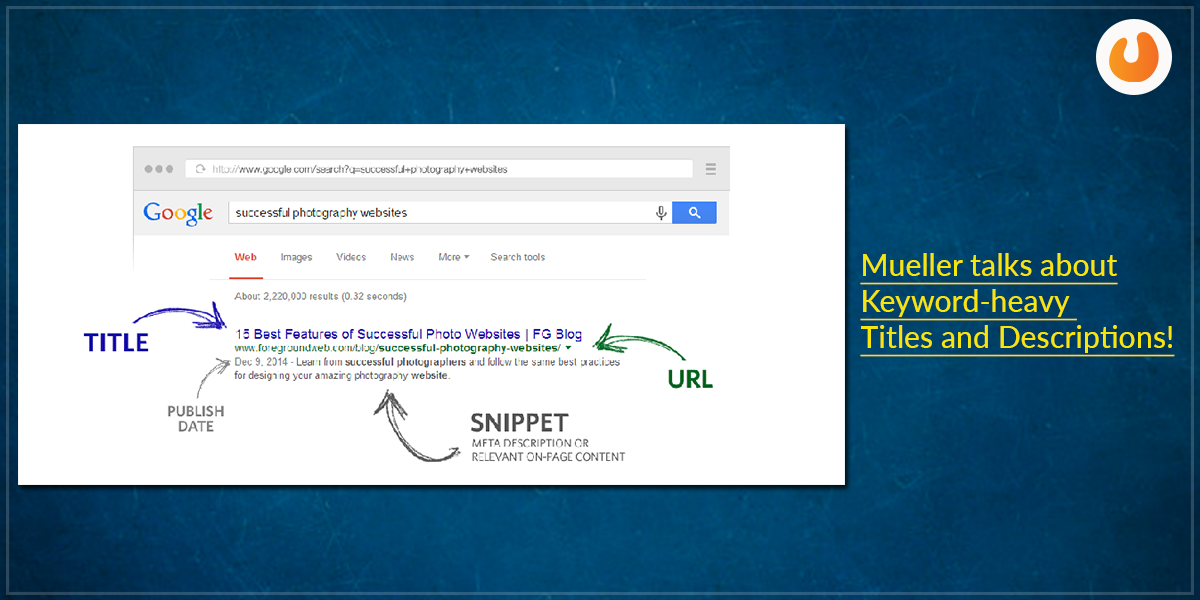 This what Mueller had to say,
"It is not against our webmaster guidelines. It is not something that we would say is problematic. I think, at most, it's something where you could improve things if you had a better fitting title because we understand the relevance a little bit better.
And I suspect the improvement with a title in that regard there is if you can create a title that matches what the user is actually looking for then, it's a little bit easier for them to click on a search result because they think, "oh this really matches what I was looking for."
Whereas if you were looking for "flower delivery Brighton" and as a title in the search results you see "flowers, green flowers, yellow flowers, Brighton" and all of the cities nearby. You might look at that and say: well, is this some SEO result? Or is this actually a business that will do a good job and create some nice flowers for me?"
So that's something where I almost think it is a matter of improving the click-through rate rather than improving the ranking. And if with the same ranking you get a higher click-through rate because people recognize your site as being more relevant, then that is kind of a good thing."
Also, Read – Why SEO Doesn't Work? Here Are 9 Reasons To Dive Into
Mueller also emphasized a leaner approach towards writing Descriptions and Titles!
Mueller is aware of the fact that stuffing titles and descriptions with the relevant keywords are one of the most followed and common tactics. Keywords in both titles and descriptions stem from the ranking factors of the Google search result.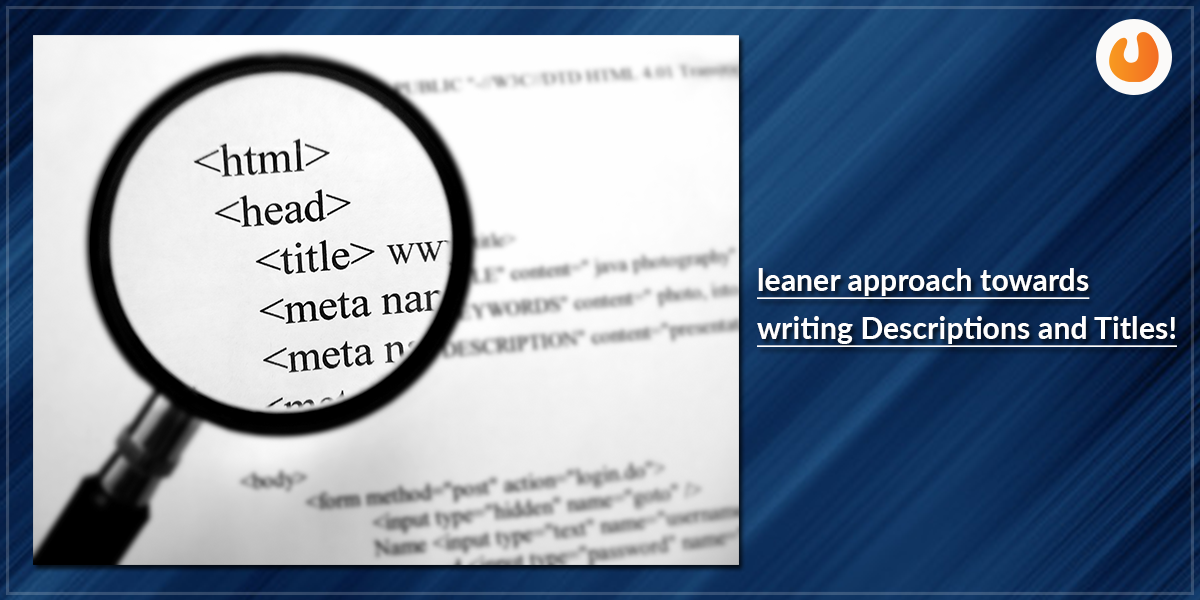 Withal, this doesn't mean that you stuff every keyword in titles and descriptions as this might backfire your tactics. Below is what Mueller has his say regarding this,
"It's a common tactic. We say as well that we use the keywords in titles as part of our ranking system, and people say, "oh well, I need to add all keywords to my titles," and then you end up with something like that. So just because they get used for ranking doesn't mean you need to put everything in there.
And sometimes, I suspect the larger aspect is the click-through rate from search rather than the ranking effect. Especially for small businesses, you don't have a lot of chance to be visible in search results in lots of places. It is because you are probably more focused on your regional area, and having an exceptional title that matches your business, that is a lot more important than having all of the keywords in it."
Keyword-stuffing is still bad for content.
This subject never popped up in the meeting keyword-stuffing is still not good for SEO. The reason is, Google looks for that kind of practice and considers it as an illegal attempt and wield the search rankings.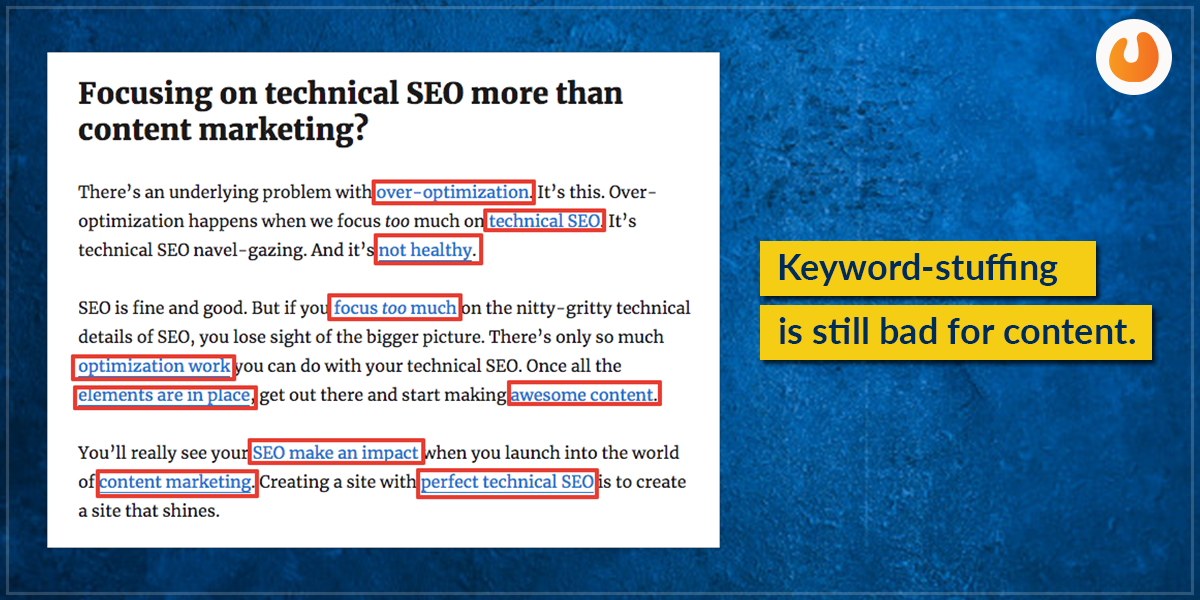 Many websites that overstuff titles and descriptions with keywords usually lose rankings. The same happens when they do it in the content as well. But, what should be the frequency of keywords in a blog post and article. If you take my suggestion, I won't use a keyword more than once in every 100 words. One keyword in the opening paragraph is necessary, and then the rest of the keywords may follow a particular schema of every 100 words.
You can also try using keyword variations. For instance, if your keyword is Peter use a mobile phone, you could mix it up with something like Peter use a smartphone. Google is now smart enough to pick up on context and synonyms comfortably.
Time to wrap up: The bottom line is, using keywords within the guidelines will never hamper your Google search rankings. Overstuffing could be dangerous and won't return any dividends for you. It is now all up to you. If you opt for a better strategy, your CTR will get higher.