What is a SERP?
The webpage that is displayed after a user types and confirms his query is regarded as a SERP or Search Engine Results Page. In other words, SERP can be defined as a page that displays results after a user types his query on search engines like Google, etc. The webpage resulting out of a query enlists various sites or results on the basis of their relevance to the searcher's query. In some cases, SERPs might also display relevant paid advertisements in response to the query provided in the search bar of search engines.
How are SERPs generated?
SERPs are generated by search engines in response to the query entered by a user into the search bar. Search engines have a unique way of ranking the pages and based on the keyword phrase, webpages are displayed and ranked from most relevant to the least. These search engines display multiple SERPs and it is the very first SERP that usually steals most of the attention.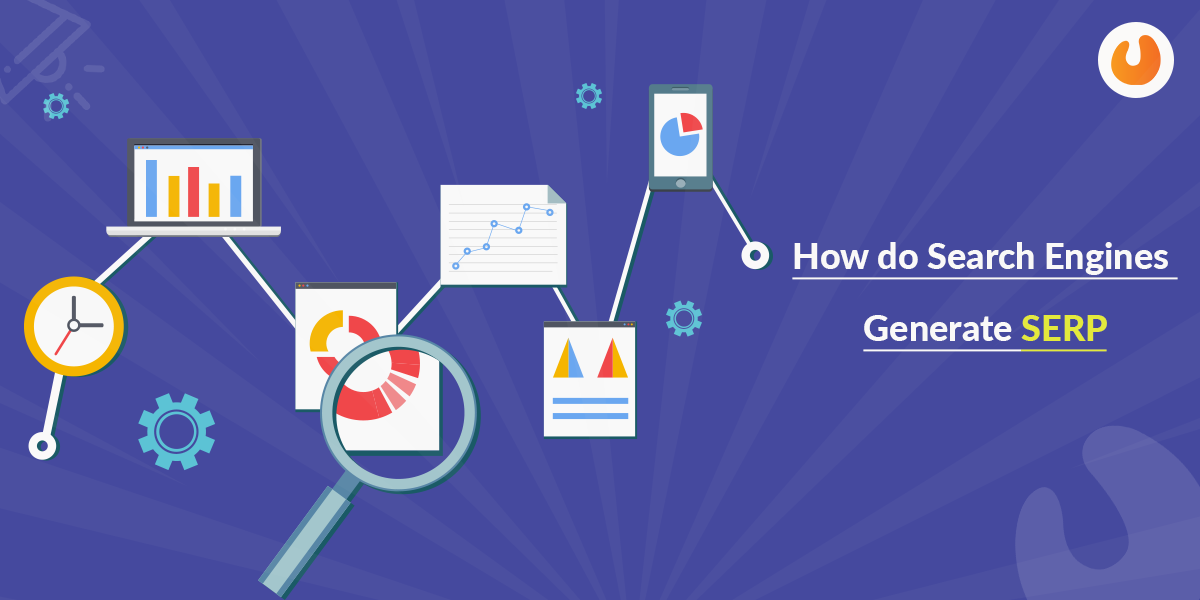 Categories of search results to expect in SERPs
There are mainly two types of results in SERPs namely, paid and organic. Take a look at the differences between paid and organic results and accordingly choose either of the two approaches based on your preference and requirements.
Organic results
Search engines have multiple factors for ranking the webpages. Using an organic approach will enable you to naturally get your webpage listed on the basis of its relevance, quality, and various other factors. Currently, Google has 200+ ranking factors, and therefore, the listing of the webpages becomes more complicated. You can improve your page ranking by carefully evaluating the search intent of the users behind putting a query into the search bar. Generally, search intent can be segregated into the following groups:
A user intending to derive information on a particular topic
A user intending to obtain a specific piece of information
A user intending to make a purchase
A typical organic result in SERP includes page URL, title tag or page title, and meta description.
Read Also – Complete SEO Checklist 2020
Paid results
Paid results can be defined as the webpages generating as a result of the advertisers using Google Ads for bidding on certain keywords. The top-most placement is earned by the webpage that carries the highest bid of all. However, in some cases, Google Ads prioritizes ad relevancy over other factors.
Features of SERP
SERP has some interesting features that can help you in your search engine optimization (SEO) rankings. The features of SERP are discussed as follows:
Google Ads: Google Ads enable advertisers to display their videos, product listings, service offerings, and brief advertisements to users online using an auction framework. These ads can be placed not just on search engine results but also on mobile apps, youtube, and non-search websites.
Google Shopping: Google shopping is a type of paid advertising in a SERP signifies a shopping area that provides product-related information such as its name, pricing, and pictures. It is displayed at the top of SERPs and focuses on targeting purchase-oriented queries.
Universal results: These results display additional media such as maps and images that show up along with text-based search results.
Featured snippets: Featured snippets are Google's search results that are displayed at the top-most for the purpose of answering a searcher's query right away. A short snippet of text is highly important as it signifies an additional search engine results page feature that can drive you more audience to your webpage. Featured Snippets usually include a numbered list, frequently asked questions, tables, and a list of bullet points.
Knowledge cards or panel: A knowledge graph can be defined as a system that establishes a connection between various pieces of information. It usually appears in either of the two formats: cards or panels.
Importance of SERPs for SEO
SERPs are highly important for Search Engine Optimization rankings as the higher the rankings of a website, the higher shall be the probability for the targeted visitors to visit the website. The SERPs make it easier for you to attract more users to your website by establishing its utility. With the help of SERP, you can increase your website click-through rate using catchy titles as well as meta descriptions. You can even generate identifiable URLs and enhance your brand visibility using SERPs as an SEO opportunity.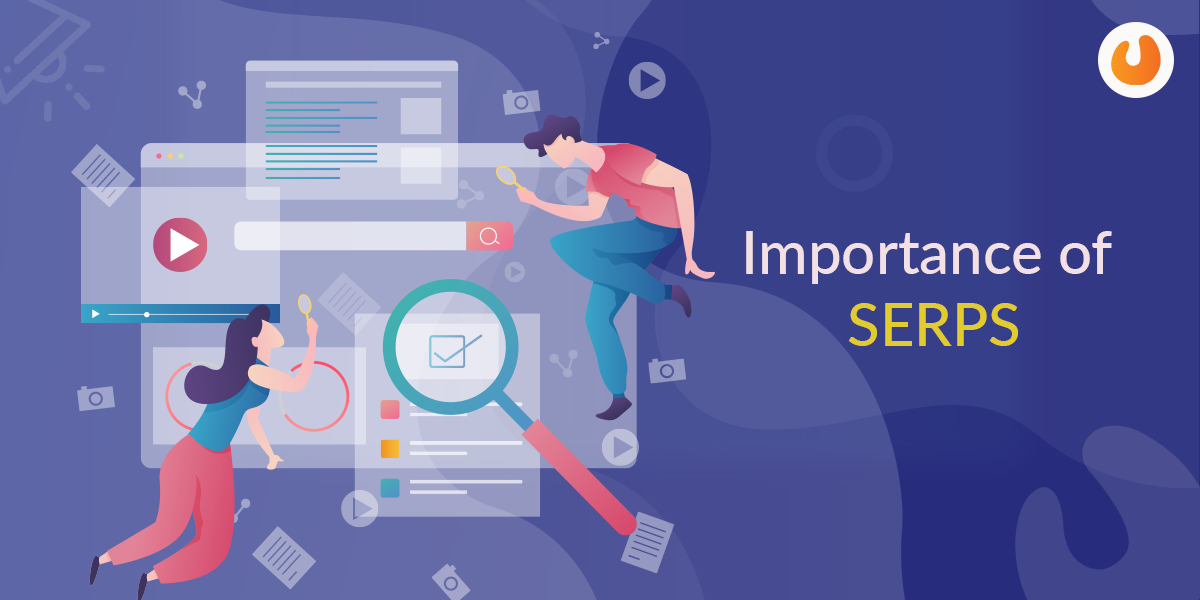 SERPs also offers a "Google My Business" feature that can help you in gaining local business in real-time. You can start off by getting registered for Google My Business, and this will enable the locals to learn about the existence of your business and retract all its details like contact number, email id, address, and range of products upon searching online.
How an SEO agency can help you in your SERP rankings?
Ranking at the top of a SERP is a complicated process as it requires a lot of knowledge, skills, and experience in digital marketing. You can ease out the whole process of marketing and position your website at the top of user search results with the help of an SEO agency.
BrandBurp, one of the leading SEO agencies in the world can definitely help you in taking your marketing game to next level. Our internet marketing services are incomparable and result-oriented.
As an SEO agency, we assure you to offer you competent services at budget-friendly prices with real-time results. Visit our website to know more about us and our internet marketing services.