As rightly said by Wendy Clark, CEO, DDB Worldwide, "If your plans don't include mobile, your plans are not finished," the concept of smartphones has trapped the world and hasn't even spared the toddlers. 
People are using mobile phones as much as they can. Calling, checking what time it is and even texting has become a thing of the past now, thanks to the advent of mobile applications.
The role and responsibilities of any mobile app advertising agency is hard to pin down. From coining new developments to replacing traditional ones, a marketer plays a significant role in the successful promotion, and the maximum number of user installs for every small scale business. Let us look at the significant statistics of mobile apps usage.
Big Numbers 
3 billion smartphone users globally and still counting
The average user spends over 3 hours on mobile phones
Over 60 thousand apps are priced lower than US $1 in the App Store
Google Play Store accounts to over 2.57 million mobile apps
More than 95% of Android apps are available for free on Google Play Store
At the beginning of 2020, nearly 40, 000 apps were added to the App Store.
Nearly 50% of mobile app users are females
Nearly 90% percent of app users will check their phones one hour before sleep
The numbers and statistics are startling, aren't they? These numbers show how prevalent mobile phones have become for future generations. Any app promotion agency needs to understand some set rules before the commencement of app development.
Mobile app marketing agency covers every user relations, from the moment they first understand the services to when they become a prospective user. An app promotion agency efficiently indulges in defining the end-users, learning how to reach them, how to interact with them efficiently, and analyzing their in-app behaviour to make unremitting advancements and changes as audiences move through the acquirement funnel. Ultimately, the aim of a mobile app marketing agency should be to attain users that will not only drive constant engagement but will also become loyal advocates for a brand's services. In this guide, you will dive into the various stages of app marketing for the successful execution and launch of a mobile application.
Pre-launch
Identify your target audienceFor any app marketing agency, understanding the target audience is a must to attain maximum customer engagement. A marketer designing a mobile app for specific end-users should work on discovering and analyzing the age, gender, and other such prominent factors for your brand.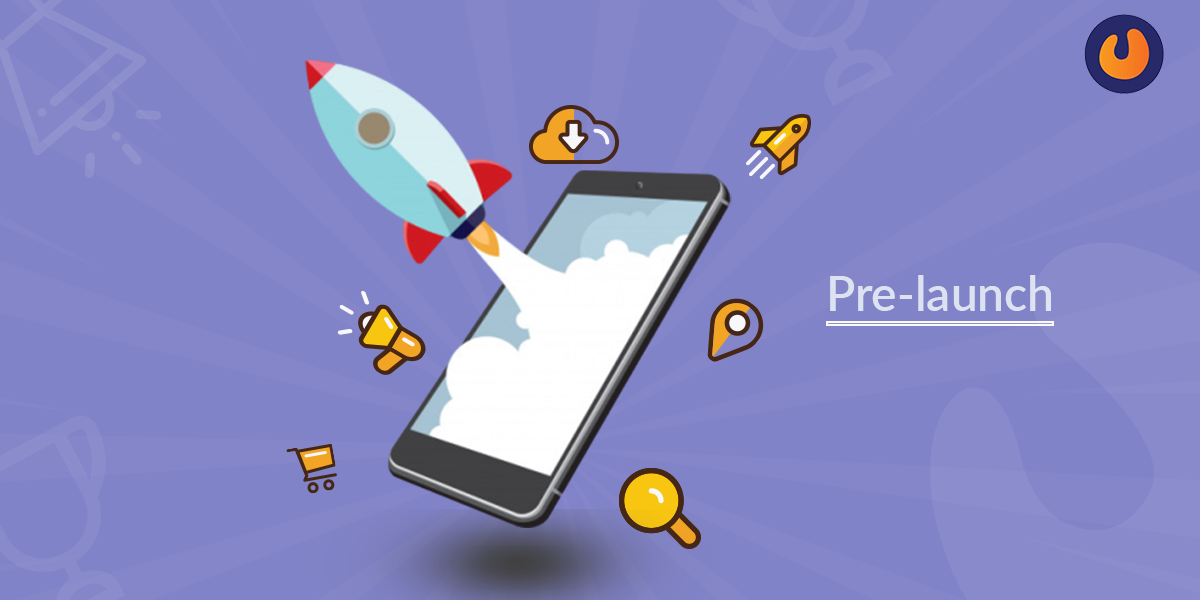 Keep the Keyword Research game on-point
Once you have made important points related to your target audience, the next important step is to do proper keyword research. Discovering the exact keywords is an enormously vital part of app store optimization (ASO) and SEO for the mobile app's online presence. An app promotion agency has a better opportunity of being found by the users and downloaded by the target audiences.
Know your competitors 
After deciding upon your focused keywords, start working on your counterparts. For any mobile app advertising agency, having a complete understanding of your brand's competitors holds considerable importance. The app store and Google Play Store are full of apps; you can find your competitors easily.
Build your brand's online presence
Any brand's online presence relies on the app marketing agency and its strategies. Establishing a prominent online presence of your business plays an essential role in increasing downloads of your apps.
Read also – Do's and Don'ts of Mobile App Marketing you should adopt
D-day – Launch Day
Here comes the day you have been saving the date for! The launch-day of your app, reaching your target audience is the best time for your business. As per your target audience, Facebook app install ad is an ultimate way to attain maximum downloads and build an online presence.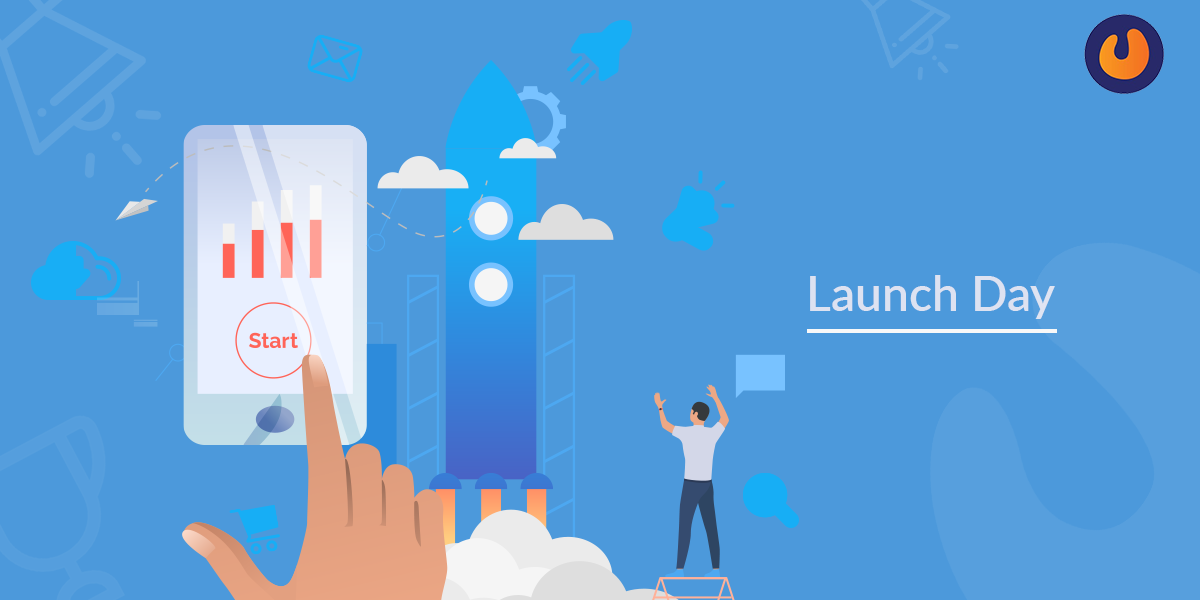 Post Launch
Kudos! You've finally achieved your goal of app development. It has reached the app stores and will soon reach your target audience as well. But, this is not the end; it is the beginning of something great. What's next? App marketing is divided into two different categories: paid marketing and organic marketing. Organic marketing is a method that any mobile app marketing agency uses to attain downloads without paying for each one. Paid marketing, on the other hand, is a method marketers use to pay for individual app downloads.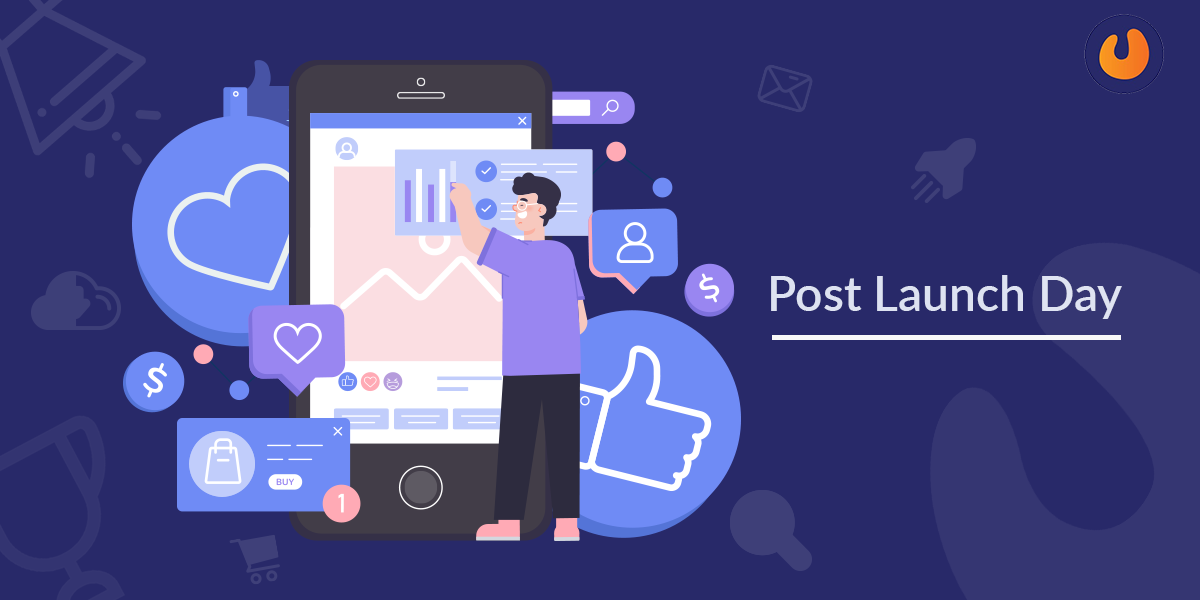 Understand market analysis
Once the app is launched, it becomes essential to understand consumer behaviour and market analysis. You need to have complete control and monitoring over the following activities
New audiences from different sources
Engagement rates and activities
Highly used features
App views and downloads
Prioritize updates and optimizations via Feedback
After a successful launch of the app, one needs to emphasize customer feedback and their responses on the app. Whatever may your customers say or deliver in their opinion, address it proactively and try to resolve ASAP. It is indeed an integral part of any mobile app marketing agency. Some of the other factors one should consider after the app launch process are:
Launching app acquisition campaigns
Strictly focusing on optimizing the UI
Personalizing the app experience
Conclusion
When it comes to planning a broad app marketing approach, it is vital to expand your marketing strategy. Some people will easily connect with video, others with graphics or textual content. Create unique and engaging content and make sure app reviewers have easy access to it.
Remember that your approach should be energetic with recurrent optimization will be the key to finding the perfect balance of different approaches. One of the most important things to do for mobile app marketing agency while considering how to market an app is to work on KPIs. Tracking the accurate metrics at each stage of the user journey will assist in identification that keeps users aware and motivated.