We are currently living in a time when an ample amount of information is available at our fingertips, accessed by our digital devices. With the availability of the internet, we can get the answers to whatever we want in a flash. Search engines like Google give access to plenty of information. Businesses make the most use of it as users all across the world can search for them. They can increase their listing in the SERPs by both the organic and paid methods.
Organic search efficiency is done by Search Engine Optimization, an effective method on which marketers have little control. Pay-per-click (PPC) marketing gives a great deal of control over your search results, especially when a paid search specialist is on board to make the right decisions that help in generating great stats.
If you are among the group of people who enjoys the field of marketing but are analytically know how to play with the numbers, then a career in paid search marketing might be the right fit for you. Also known as the PPC specialist, a paid search specialist does research, makes right purchasing decisions, analyzes results, and changes courses whenever it is necessary to optimize the results.
What are the tasks that happen in the world of PPC analysts?
If you are considering a PPC job, you would like to know what are the tasks that hit up their world.
Here how it goes!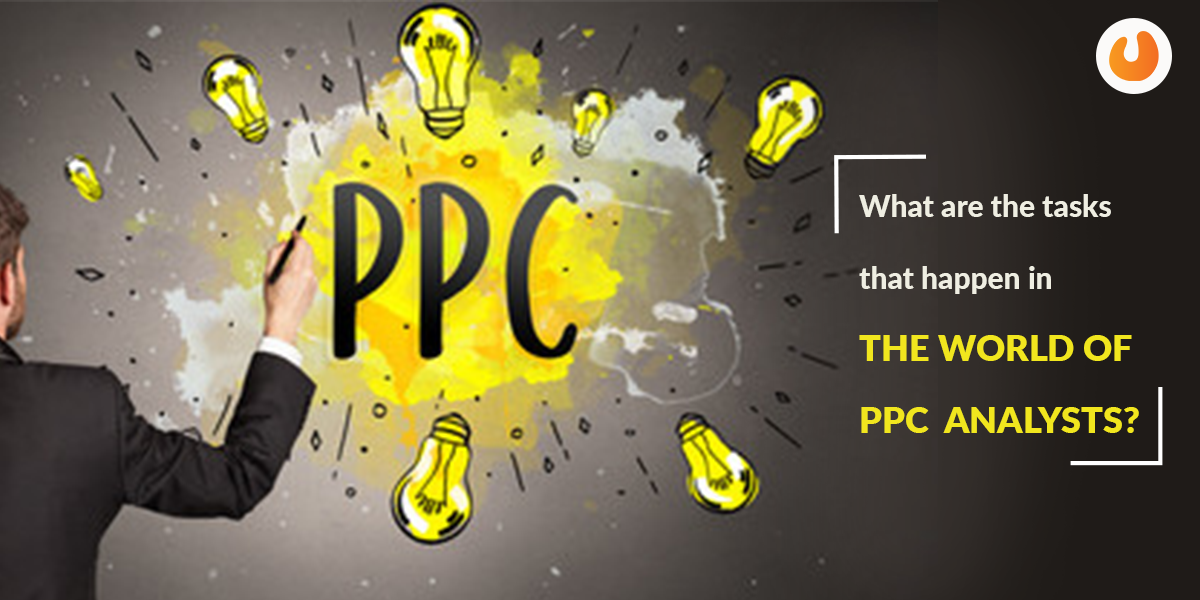 1. The day starts with Emails
The days start with emails & any job in digital marketing involves a lot of communication back and forth with clients spreading all across the globe. Our work-culture involves landing dozens of emails in your inbox at every hour of the day and night. The first task of your job will be tackling the inbox by delivering answers to the questions & putting fires out.
Also, Read – A Sneak Peek into the Life of SMO Experts
The typical tasks for the day depending on the priorities for the day, but each day will be a blend of activities including research, analysis, and coordinating with various others.
2. The major focus is on Keywords
A PPC specialist is to curate compelling, targeted campaigns that drive traffic to your in-house or client's websites, products & services. For a paid search specialist, the daily tasks rotate around online advertising via campaigns. It means a large part of each day involves creating up and managing necessary campaigns by researching keywords & groups. Adding to it, analyzing traffic, trends, monitoring results, and optimizing ads based on the results are part of the process that PPC specialist performs.
Depending on the organization, you might also manage other tasks relating to online advertising such as writing ad copies, developing display ads, and building or optimizing landing pages for those ads.
3. Diverse operations
No matter the kind of advertising, monitoring the PPC campaigns is a must. Money is being invested and the paid search specialist must make sure that money is delivering a return on investment (ROI). A part of your tropical day will be invested in monitoring & analyzing ongoing campaigns to look for any changes inactivity. They make sure that ads are meeting the goals for them.
Adding on, they find ways to improve the ads to generate better results, as well as create reports to demonstrate the effectiveness of each campaign to the management/client.
Working with diverse people
Digital marketers work in a vacuum, and paid search is no exception. You will be a part of the team and working closely with others.
The team includes:
The content marketing specialist who will help in driving traffic to content they've created.
The SEO specialist who will benefit from your keyword research & the insights of the organic search side.
The designer or web development specialist who will build landing pages & display ads for your paid search campaigns.
 The social media marketing specialist working closely to place ads in social networks to get your help to drive traffic to social campaigns.
Staying Current with Industry Changes
In the industry, if anything is related to Google, it is likely to change. PPC advertising also changes regularly. Staying current with those changes is a part of your daily job as a paid specialist. A PPC specialist has more time than others for reading blogs & articles. It is necessary to make the most of your time and stay updated with the industry changes, if you fail to keep up, you might miss out on important information. For instance, if you aren't aware of the Exact match changes, you will not be able to adjust your keyword research accordingly, and your ads will suffer as a result.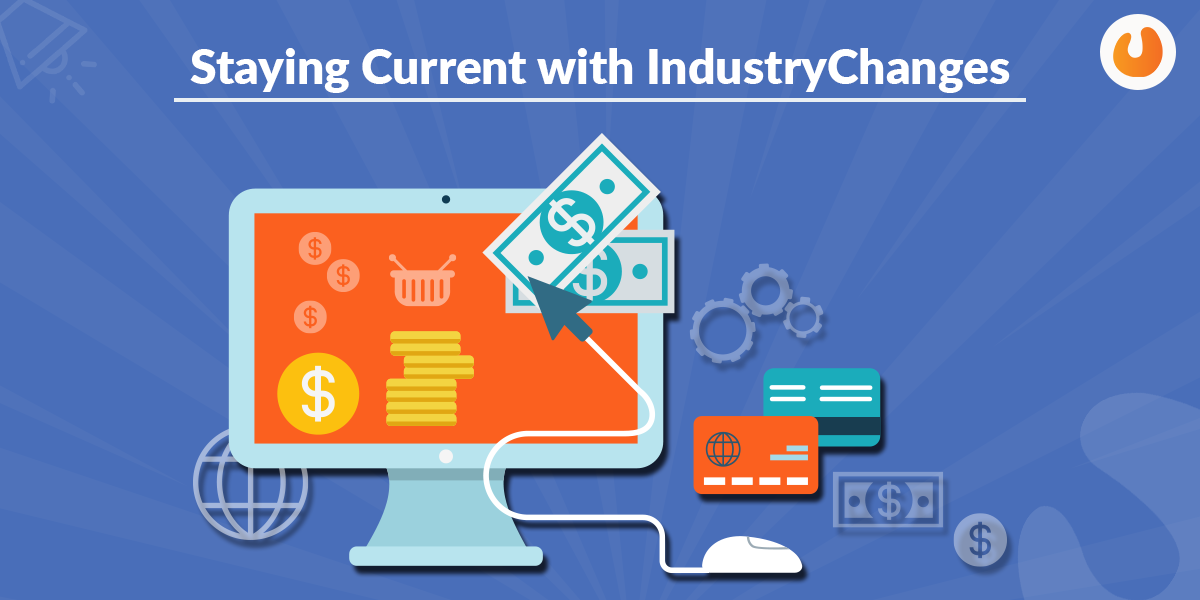 Your Career As a PPC Specialist
The job profile of a PPC specialist is unique to the digital marketing arena. It is a less-explored combination of analytics and marketing profiles.
You need to be industry-ready and fast-track your career, with a structured learning path that is recommended by industry experts. While training, you will learn to master the nuances of pay-per-click, display advertising, conversion optimization, and web analytics.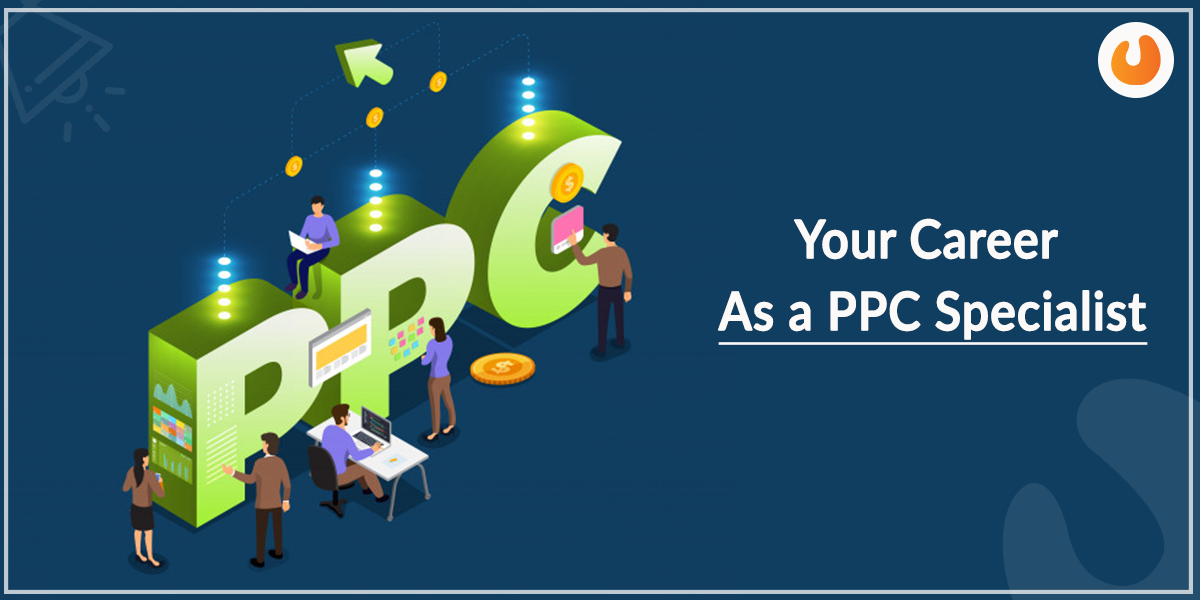 As a PPC specialist, you will also get extensive project experience that prepares you for managing paid marketing initiatives.
You will complete your training and complete as compelling, targeted campaigns that drive high traffic to websites.
Conclusion:
Just like any other profile, PPC specialists also perform several tasks. It is a multi-tasking job as it includes researching, analyzing, writing, on the phone, and working on Google Analytics at any given moment at the same time. The online world is consistently changing at a fantastic rate & the specialist in the paid search marketing and strategy building is exciting and follows the best career opportunities.