Do you know PPC ad campaigns are a crucial part of the marketing process? If so, then how many hours in a week do you monitor and update your campaign to gain better results. Well, we know that, hopefully, you are paying enough attention to your Google ads account but still are not reaping benefits. Maintaining and updating each ad campaign is tedious and stressful at the same time. It is the time and hard work that you need to grow your business.
To make the process simpler, we have mentioned six simple tips that make the auditing of Google ads accounts simple and improve your PPC results. There are a million conducts to inspect a Google account, and there are some facts that you will help you fix things where you might be leaking cash. Here are several tips to check from time to time to improve business sales rate.
Let us dive into some tips, but before that, it is crucial to understand the basics of Google audit and its benefits for the business. Now it is time to discuss each segment one by one.
What Is a Google Ads Account Audit?
The Google Ads account audit is the procedure for evaluating the efficiency of your accounts. Through this audit, you can reveal certain unseen issues that need to be addressed. While starting an audit, you need to identify the issues, that help you in improving the general health and performance of your ad account. To make the best results out from your account, you can make use of various automated tools and services for your account, that help you to focus on your marketing goals and audience.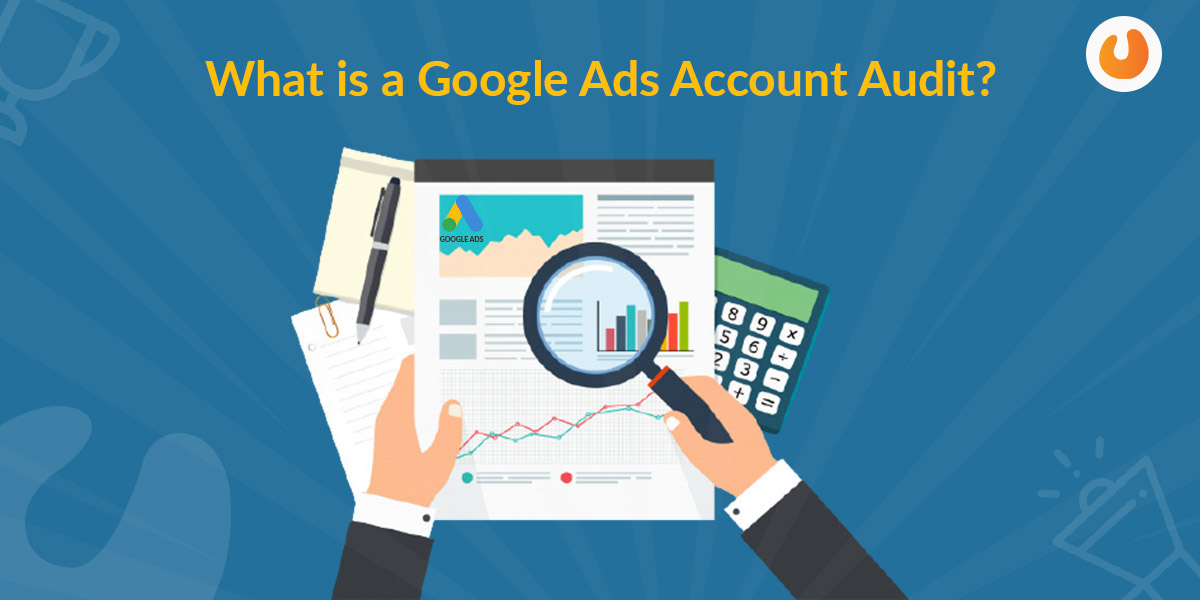 Benefits of a Google Ads audit
Below mentioned are the benefits of Google ads services:
Areas which need improvement
Total money spend
Identifying fresh opportunities to expand
Boosting management procedure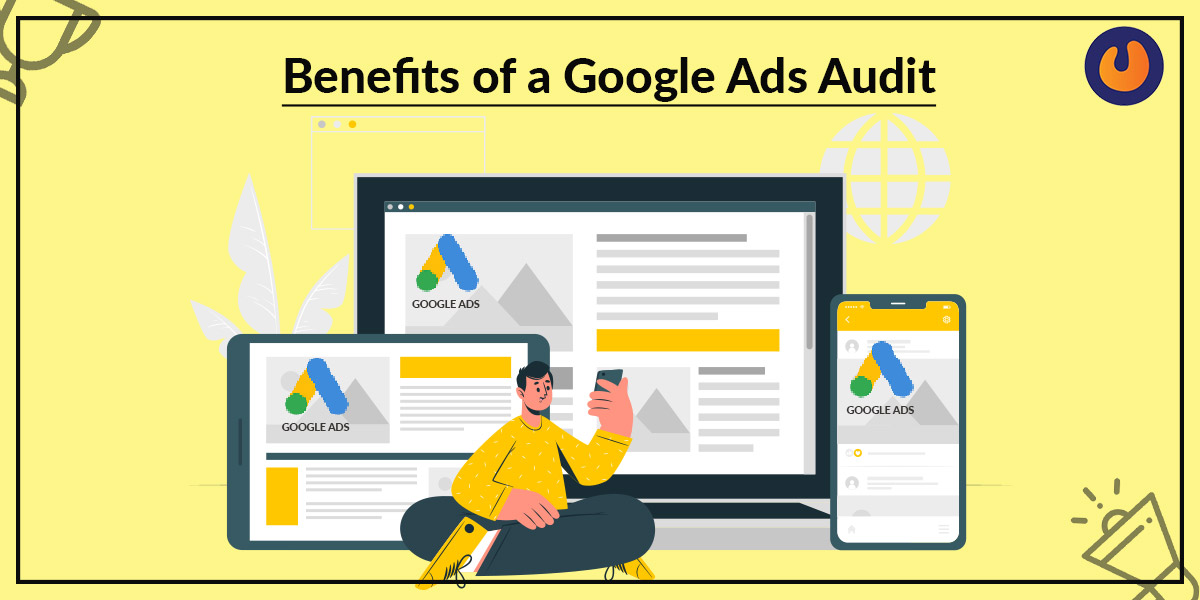 Points to gain audience attention
Review Goals
Before diving into the Google Ads account, the first step of the audit is reviewing business and account goals to ensure you understand what your focus and objectives are.
There can be multiple conversion goals.
Understanding what they are and what performance outcomes you're seeking will set the tone for your evaluation throughout the rest of the audit process.
Also, Read – How Google Ads Help In Generating Quality Leads For PPC Campaigns
Summary of Account Structure
While starting your PPC services ad campaign, it is good to review the structure of your business account. Having the correct chain of command can impact the sum of time required for managing campaigns and give way better data for decision making. It gives you as much control over the possible details of cost and ads in general management.
Create the ad campaign structure as per your website
If you are new to Google Ads, then it is a good way to identify if your campaign goes well with website structure. In case you are running a single campaign for your business to boost traffic to the homepage, then you will not receive maximum clicks. In that campaign setup, the site visitor has to visit the relevant page. It is good to create separate campaigns for all categories, to boost the user experience.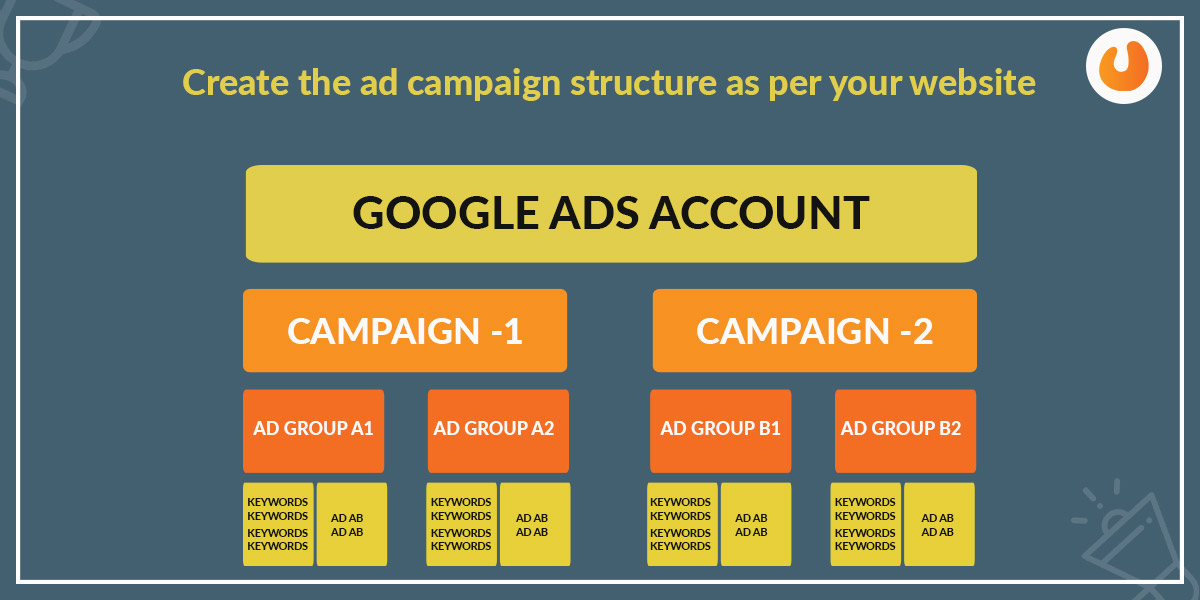 Keywords
Yes, certainly keywords make sense, and using the right one is crucial. Using the right set of keywords in campaigns to match the search queries is important to recognize patterns and trends during the Google ads manager audit process.
Landing Pages
Google ads connect users with website landing pages and have a straight impact on the performance of the campaign and control the metrics you see all through Google Ads. It is vital to examine landing pages even if they don't show up on your radar when assessing ad quality scores. It is important to add some clear and compelling calls to action to ensure optimal conversion rates to lower your costs.
Reporting
When you work through all these audit steps and spend time looking at the particulars compared to the performance expectations from the goal, you will need to make your notes. You might need some sort of assistance for setting the process and thus crafting the notes about what you did you did so far gives others insights about the campaign. Google ads help you in improving your overall business process.
Conclusion:
In a nutshell, we can say that every Google business account ad campaign gas its own set of challenges and traits, and it is crucial to adopt new tips and tools overtime to boost sales. In the present digital era, it is significant to take a fresh look at the data and presentation outside of your usual routine to adopt a good Google ads manager practice. This step will help you discover areas through which performance could be enhanced more, and fresh ideas for moving the account forward can be incorporated.
After completing the Google Ads audit, it is good to markdown the changes that you have made so that you will know what helps and what not. The markdown helps you in your next campaign to set change. Keep in mind, conducting a PPC audit should be routine. Make it an element of your agenda to perform this procedure after every 30 days' time!