"Email marketing is the original 1 to 1 channel"
Email marketing is an essential part of any business, especially for marketers. Social media evolved in popularity; many marketers began to question the value of it. Such ideas quickly declined as marketers noticed the return on investment of Email remains to be the greatest amongst all marketing channels.
Email marketing is a kind of direct marketing that incorporates businesses and companies sending promotional messages through an email to a group of prospects & consumers.
Email marketing services are widely utilized as a cost-saving and efficient strategy for new user acquisition, builds awareness, improving product sales, and developers trust and loyalty with an organization's user base.
The role of digital marketers is growing stronger each day, despite increasing numbers of social networks & text messages.
Considering other digital marketing channels, email is the most popular & top rated by all marketers, with 53.6% of respondents rating it as a great method.
58% of the companies stated that they are intending to improve the email marketing budget, whereas only 7.5% are preparing to reduce the budget.
DIFFERENT TYPES OF EMAIL MARKETING
They are the regular emails that are sent to subscribers who have subscribed to receive updates from a brand. Newsletters do not focus on the sales but focus on building a relationship between a brand and a customer. They have a conversational tone and include information & news that attracts users. The objective is to keep customers connected with the organization even when they aren't purchasing anything.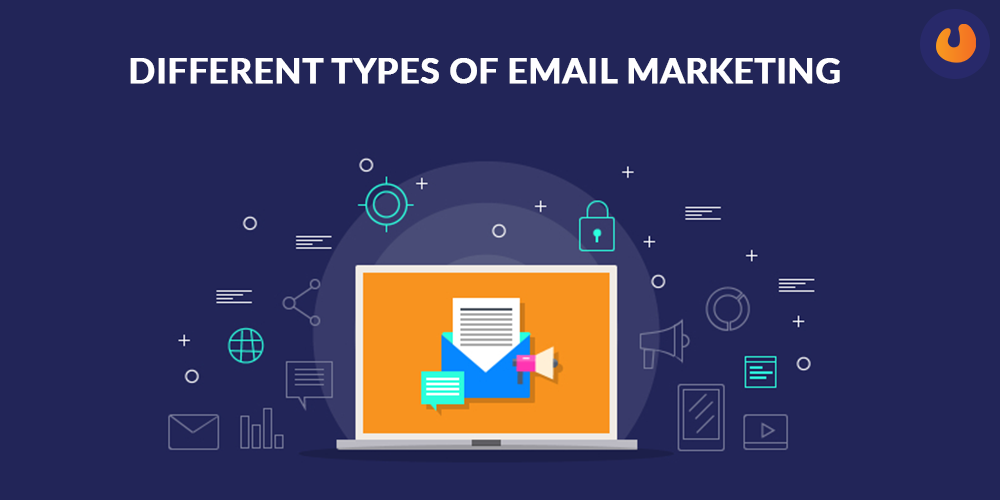 Such kind of mails is used to inform the customer about the new product launch, sales, or any offer. They offer customers direct information about products generally have a link using customers can access the product. Such emails are more like catalogs, coupons, sales fliers that were sent through a post office earlier.
The mails that are sent after specific actions are made. When a consumer buys a service/product, emails are sent to them as confirmation.
Why Email Marketing is Important? 
Email marketing is crucial because of many various reasons such as:
They are highly adaptable that is you can create the email as per the requirement of the business.
You can target various social groups & adapt the content marketing respectively.
It creates an image of your brand into the user's mind and should not be neglected and forgotten.
It is inexpensive when it comes to ROI.
Builds profit, without spending much money.
Emails allow organizations to reach new customers despite their geographical location, build better relationships with existing ones through content personalization, increase conversion, and sales.
For successful implementation of the email marketing strategies, organizations seek marketers that are skilled in analytics, strategy creation, data management, and copywriting.
Increasing Requirement
Companies want their mailing campaigns to be interesting and unique each time. Companies look for email marketers who strategize as per the need and ensure that the brand's voice remains constant and look forward to building the brand image, personality, and loyalty in the market.
Email marketers help organizations in various ways:
Increasing the email opening rate:
Professional email marketers use their creative instincts to ideate, plan, and craft a small yet engaging email subject lines that entice the receivers to open the email and read the remaining content.
The things that can make everything go in vain are grammatical errors, lengthy, inconsistent, and text-only copy. Email marketers have strong copywriting skills and can craft attention-grabbing copies as per the mood, tone, and purpose of the email. Simple and short copy, visuals, and call to action buttons help in increasing conversions.
Planning responsive emails:
Responsivity can be checked as to how readable is it on the different devices. More people access emails on mobiles, email marketers plan, customize, and test how the text looks on different devices like desktop and smartphones before sending it across the audience for better user experience.
Targeting the segmented audience:
Certain organizations deliver different products and deliver unique services, and for them, it is important to segment the audience. Sending the emails to all the customers on the list without considering the preferences, location, and buying frequency can create a negative brand image.
Email marketers have an understanding of the email analytical skills which help them determine things such as the right set of audience, the accurate time, the kind of content, and the frequency of sending emails.
Also, Read – How to Become a Successful Content Marketer
JOB ROLE AND CAREER OPPORTUNITIES
The current market scenario of Email marketing jobs & salary is providing importance to the employment of more human resource that serves for the marketing department.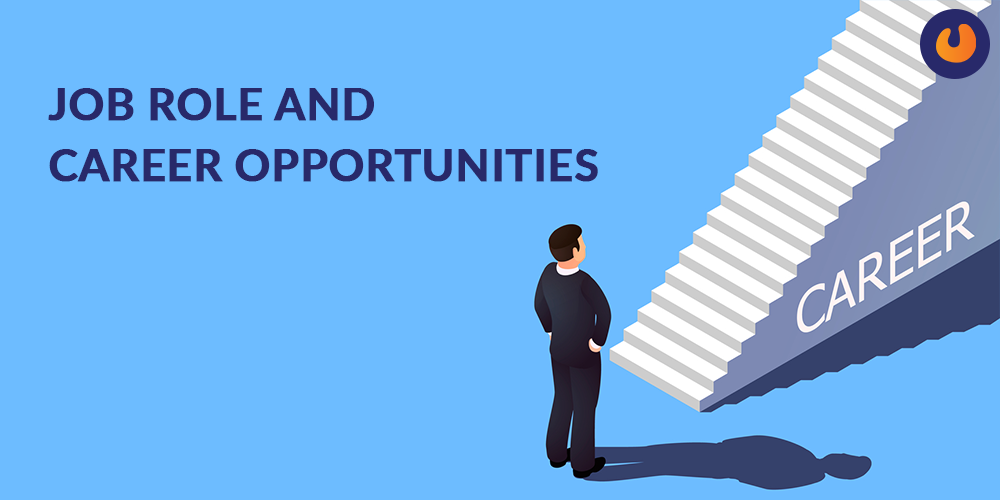 The service strives to deliver outbound communication for the organization and generate leads. There is a scope of automated Emails but manual personnel is needed for every company to make customized Emails accordingly.
Almost every industry, whether it is transport, education, telecommunication, healthcare, food, etc. require professional email marketers to keep the target customers informed.
Industries such as hospitality, retail, event management, and fashion are the hotspots for email marketing professions. It can work in various roles such as email strategist, email designer, email quality assurance specialist, copywriter, and email optimizer.
Conclusion:
Email marketing always tops companies' preference list when it comes to promoting the products and services to the target customer base because of its cost-effectiveness, reach, flexibility, and easy customization. Email marketing is an affordable marketing feature through which companies could benefit exponentially.