Creative social media ideas are the dire need to boost your social media marketing plan. Fetching creative social media ideas is a constant challenge, but you have to be on your toes to reach out for good traffic and leads.
Organic traffic is what every website aims for, and this could be possible with the amalgamation of various factors including, SEO and SMO. Top brands over the year have built goodwill only because of their creative ad campaigns that have resulted in driving traffic enormously. In this comprehension, we will be discussing 33 creative social media campaign ideas used on different social media platforms i.e. Twitter, Facebook, Instagram, Snapchat, and YouTube, that could be applied to any other platform as well. So, without any further ado, let us start.
Twitter social media ad campaigns
Twitter, over the years, has become the primary news source for many. With regular tweets and updates, people are always updated and look forward to it as a robust news source. There is no doubt about the fact that Twitter has gained immense popularity and is one of the best platforms for social media marketing plans. Let us now discuss how to generate more from Twitter social media ad campaigns.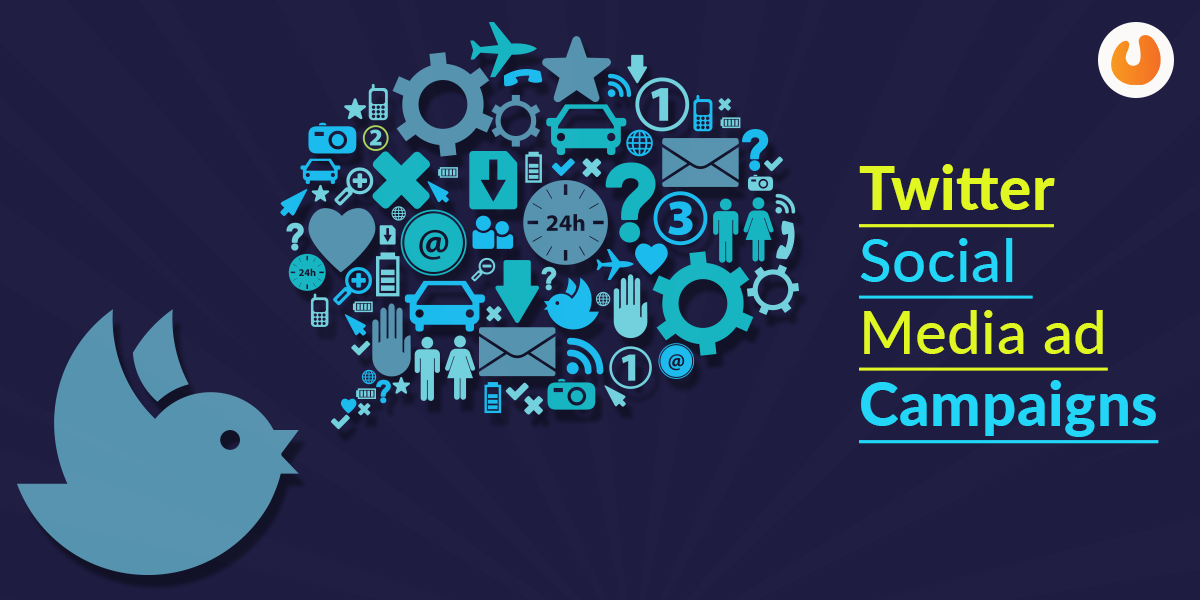 Tweets should be regular:
Always ensure that you are posting regularly on Twitter. Twitter feeds move quickly, therefore, you have to stay relevant by adding hashtags to your posts to piggyback on trends. You can also mix self-promotional content along with the relevant content and plenty of images and videos for the best results.
Also, Read – Ultimate Twitter Marketing Guide
Be responsive to comments:
Customers feel privileged when you respond to their comments. They get a sense of positivity and recognition that ultimately leads to generating heavy traffic.
No compromise on having fun:
Users relate more with humor posts. Therefore, it is an essential theory to upload some hilarious and cheeky campaigns every now and then to engage your customer in a different yet effective manner.
Run a poll: Polling is perhaps the best manner to engage with users and turning them into customers. You can ask anything related to your product and services via poll and get the public mindset that can help you largely in shaping up your business.
Create moments: You can also create moments on Twitter. This feature wasn't available before, but it's there now. You can create moments on Twitter by compiling images, tweets, and videos to summarize a current campaign and share them with followers.
Clap back: A clap back is a clever comeback used by a person responding to an insult. This is an effective measure that could be used to shove off the one who insulted or criticized.
Facebook social media ad campaigns
Another platform through which you can boost social media campaigns effectively. Facebook helps reel in new prospects and transform them into repeat customers. In today's era, the real trick of using Facebook effectively is to make the end user's experience natural. Let us delve into the Facebook social media campaign ideas now.
Build high-conversion and informational content:
If you want tangible ROI, linking a Facebook ad to a buy now page must be the best idea. However, this move may leave visitors to feel like they have been taken advantage of, which might result in clicking the "ignore ad" button.
To counter this it is better to create high-level content comprising strong headings and takeaways. Try this as it won't hamper your strategy in any case.
Emoticons: Emoticons are refreshing and give a sense of newness. You can elevate market research and get some interaction on your Facebook page by asking people to "like and love." Provoke users to hit the like or love button by leaving them a question to choose one out of two.
Run a photo contest: One of the most popular ways to generate more interactions on your Facebook page is to run a photo contest. In this, you can collect tons of user-generated content, and encourage more people to like your page. Giving away prizes can elevate the value of such a contest.
Preview your content in photos and videos:
To increase traffic, you can offer a short preview with photos and videos that will provoke users to click through.
Facebook Live Interview: Whether it is Facebook, Instagram, or any other platform, "Live" has been drooling over the minds of people. Going live on different occasions allows you to get intimate with your followers and share highly engaging content.
Ask to "caption this" and tag a friend in a photo:
Images and get a much higher rate of engagement than simple texts. You can use this power to your aid by posting an image or photo and asking the viewers for a caption.
Instagram social media ad campaigns
Instagram is immensely popular among youths. The ever so booming attraction has helped Instagram to become the undisputed queen of video content. Many brands are aware of the power Instagram possesses and swiftly adopted it. Now let us delve into the Instagram social media ad campaigns.
Influencer marketing: You can opt for influencer marketing by finding a partner with your desired fan base then create a sponsored post to share your brand and products with a new audience full of potential customers. 
Host a giveaway: The ardent users of Instagram must be aware of the power of a giveaway. You can pair up with a non-compelling brand to do a giveaway to the winner of a creative answer, caption, photo, or hashtag contest.
Host a takeover: You can lend your brand for a weekend to an influencer who can take over your feed. This helps a lot in the promotion of your brand.
Also, Read – Steps To Increase Sales Through Instagram Marketing
Sharing user-generated content: Ask your users or customers to share their photos on Instagram that you can later use in your post.
Use of hashtags: With Instagram, you can opt for 30 hashtags in a single post. Do not miss out on hashtags and use as many as you could that is encouraging enough to promote your brand engagement. REI's #OptOutside hashtag encouraged followers to get outside and share their adventure photos.
Insta stories: Use a popular hashtag related to your brand on the Instagram story and boost the visibility of your brand.
Snapchat social media ad campaigns
Snapchat rose to prominence in a shorth span and giving neck-to-neck competition to the likes of Instagram and Facebook. Initially developed as an app for image sharing, Snapchat has now become a strong tool for social media advertising. Do you want to know how? Read below.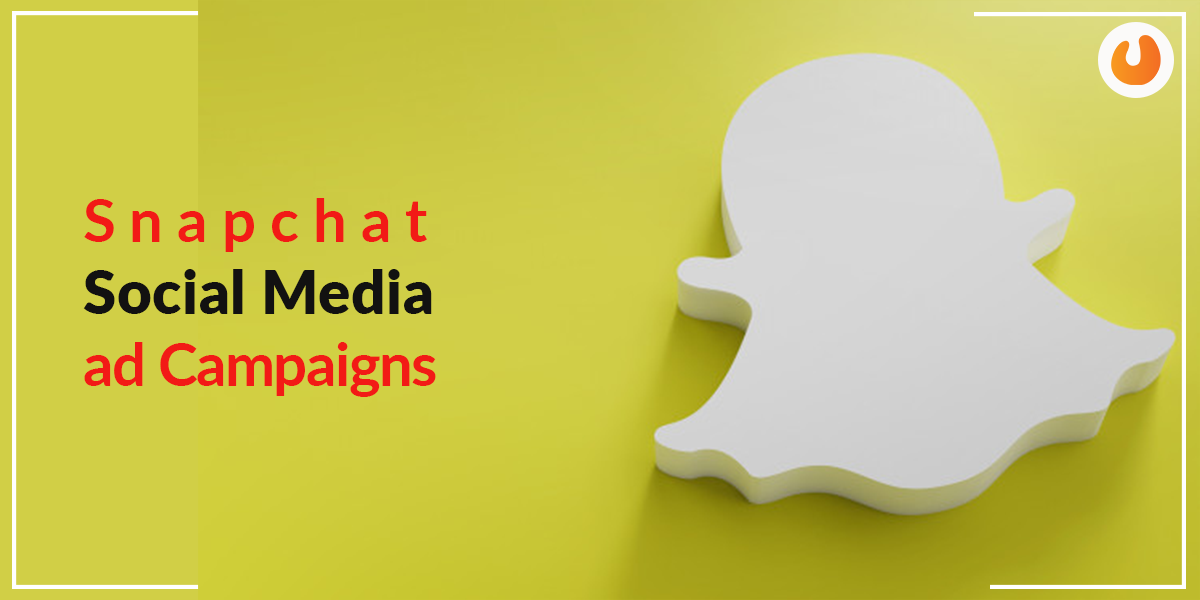 The utility of Snapcode: With Snapcode, you can easily post your content to other platforms. This helps in drawing mobile social media users over to your Snapchat feed.
Buy a Geofilter: The Geofilters can be customized for your next event. Otherwise, you can do like Los Angeles based real estate developer Caruso and buy an annual license to dress up your Snapchats.
Run Question and Answers: Get high user engagement by posting regular questions and getting their answers.
Host a contest: While hosting a contest on Snapchat, you can ask users to snap various images and/or doodle them to enter every day of the week, and giveaway exciting prizes.
Show your creativity with 3D: Snapchat uses the 3D technique. In 2017, Netflix used a 3D World Lens to transport viewers into the world of stranger things. You can follow the footsteps and use Snapchat's 3D innovation.
Trade coupons for content: By offering discounts, you can collect a wealth of user-generated images of your product. In this way, you can partner with other brands and look for dual promotions.
YouTube social media ad campaigns
Numbers chants out that over 400 hours of video content is uploaded every minute on YouTube globally. YouTube's popularity is indispensable, and this could be measured by the fact that it stands just behind Facebook going into 2019. Popularity means a boost in marketing strategy, and YouTube is used widely for the same now.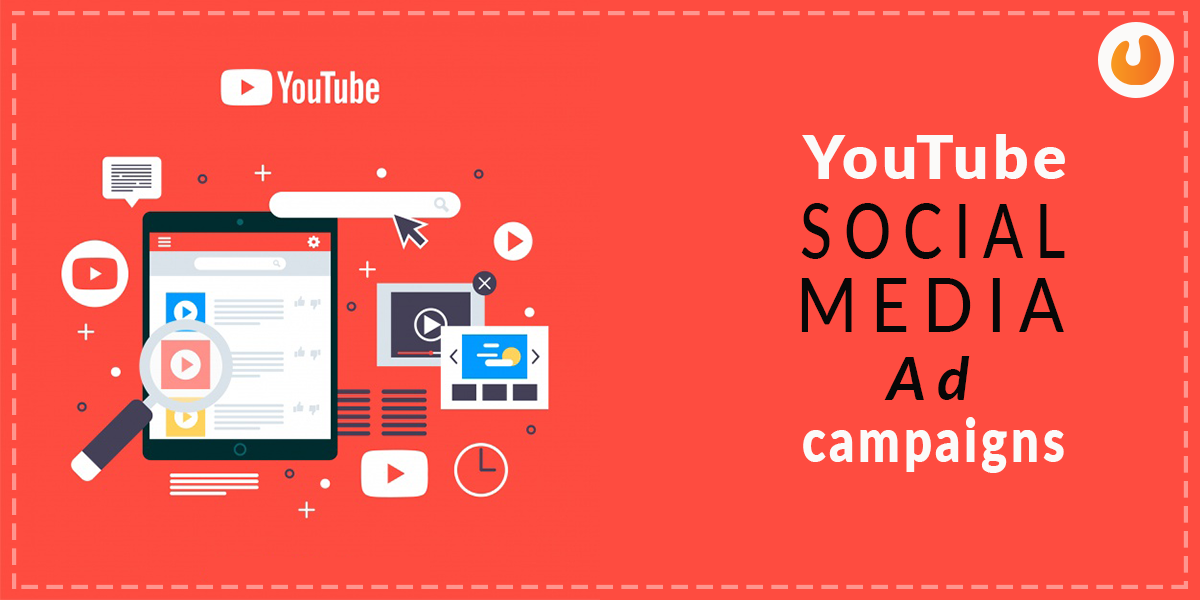 Create a consistent brand image by using intros and outros: Using intros and outros can help in making an instant impression on new users. You can also use your social links to other form profiles to encourage cross-platform interest.
Partner with other personalities: Partnering with other YouTube personalities also helps in building new leads and elevates your business growth. This helps in multiplying views of your content on YouTube.
Linking other contents: Mention an offer using CTA that will generate traffic, and drive traffic using YouTube to encourage people to visit your website.
Stick to a niche and create how-to videos: How-to videos are among the most viewed videos on YouTube. Therefore, you should stick to a niche and create how-to videos that can somehow help your brand grow.
Get a brand ambassador: You can sponsor another YouTuber or a channel to get mentions of your brand out of there, and they can offer a personal fan-only code to their following on your behalf.
Use more annotations: This works as an external linking. You can get your content linked with other YouTube videos you have created before and spur ongoing interest.
Cross-channel social media promotions
Adopting the cross-channel social media promotion technique can also reap dividends. Here's how,
Cross-promote big initiatives: Many-a-times, multiple platforms can each be engaged to accomplish different goals using the same initiative or hashtags. This initiative might be a different approach but help a lot.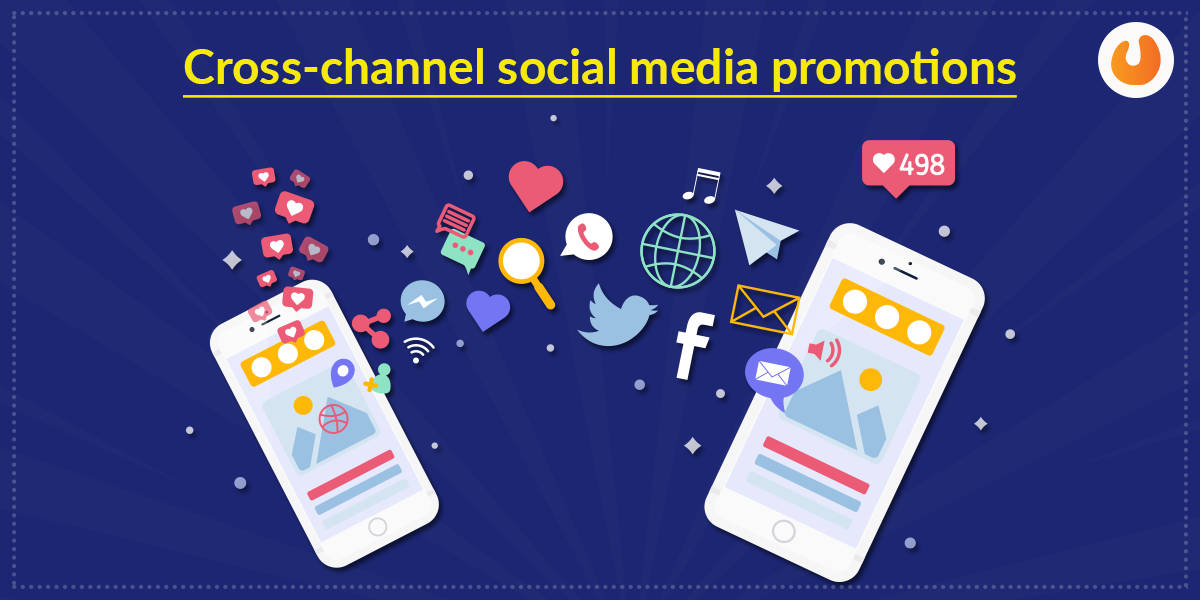 Combine real-world and digital activities: Let us understand this concept with an example. Land Rover USA in the year 2013 used on-the-ground influencers, a YouTube homepage takeover, and Google Ads at the start of an initiative that got its digital sales increased to a phenomenal total of 15 percent annually.
Drive to a promotion on a single platform: You need to track on at least one platform for a big promotion. This will also help in increasing your cross-platform followings. To do this, you can opt for hosting a giveaway on Facebook, and then tie-in targeted posts on your other platforms that will encourage people to follow your Facebook page to enter.
Time to wrap up: These 33 techniques if, taken into consideration, might aid your digital campaign reach immaculate heights. So, do not wait for anything else and start implementing these techniques.