If you own a website, you need to have a strong SEO. If your SEO is moving in the right direction, there is no doubt that your website is assured of reaching improbable heights. Besides, you also need to take specific preliminary steps to ensure that the people working on your site can drive quality leads and implement a strategic marketing plan. SEO might be one of the most cost-effective forms of marketing today, therefore, a proper SEO agency is all that you need.
However, finding an apt small business SEO service is not as easy as it sounds, instead, it is an uphill task. It is not like the traditional hiring process, as people tend to commit pitfalls in taking this decision. In this comprehension, we will be diving deeper and discussing some of the best techniques that should be taken into consideration while opting for SEO services to elevate your business or website.
Company's reputation and services
This should be triggered on a priority basis. The company's reputation is necessary to judge. Yes, I am using the term 'judge.' It might be negative for some, but this is how you have to put your sight on SEO marketing services.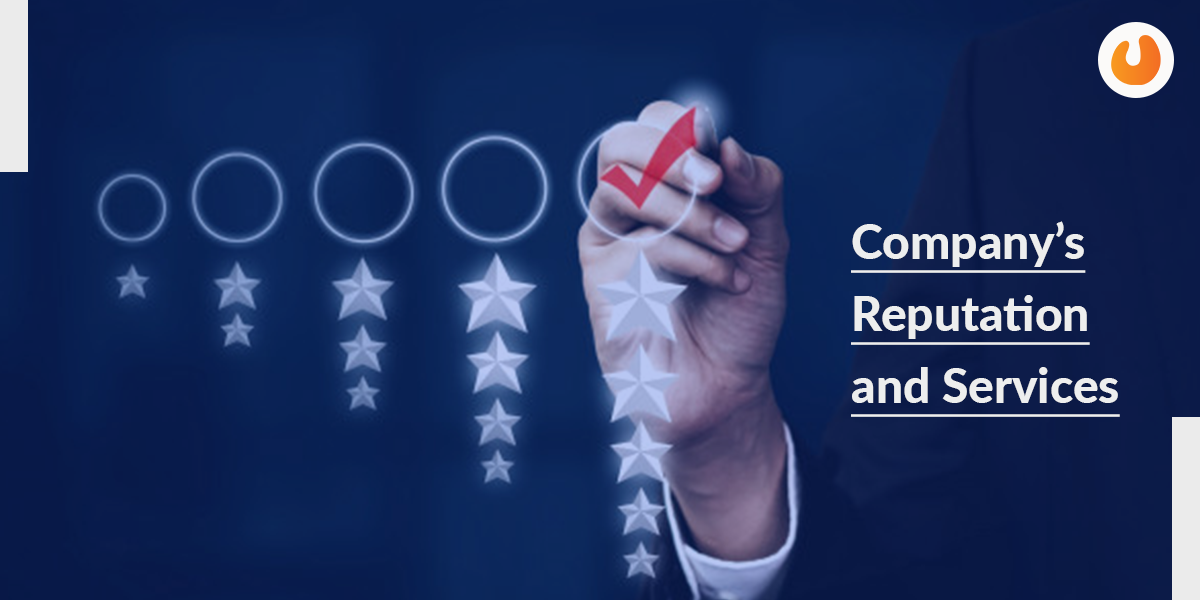 The questions that should be put up in this case are,
Do you specialize in any service, industry, or location?
Is there anything more than you offer besides SEO?
If the company satisfies the aforementioned questions, you should give them a chance to showcase their skills.
Also, Read – How Digital Marketing is Important for Small Businesses?
Go through their reviews and reference
People have become smart in today's era, and it is ridiculously tough to bluff them. In the same manner, being a business owner, you should be smart enough to go through what an SEO company has done in the past, as it is a subjective service.
To get reviews, you can either go through their social media channels or opt for Google. Also, there are some dedicated sites for reviews like Design Rush, Clutch, and UpCity who are doing a great job when it comes to reviewing different business associations.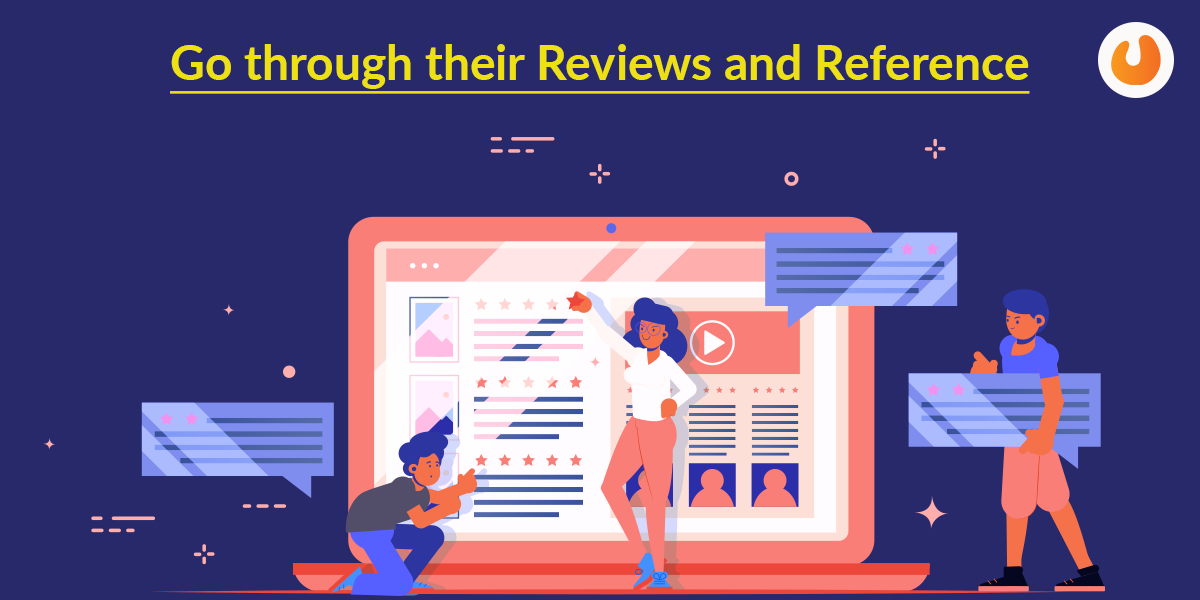 The process of research also includes collecting references. You should ask them about the websites that they have worked for in the past and record them. In this process, you can make calls to previous clients to make sure that you are g the right information. Besides, you can also ask for the testimonials for their past SEO services.
Go through their portfolios and case studies
The past performance matters the most. While hiring an SEO company, you need to ensure what they have done for other customers in the past. This information can be gathered, by going through their portfolios and case studies that help in getting a sense of their style and what type of results their clients receive.
What questions you should ask them,
Could you send a few case studies that highlight your service?
What if I want to add in PPC or social media services in a few months?
Make a mark if they specialize in any particular service
You will be thrilled to know if your SEO services offer more than just one thing. Isn't it? Spending your money in agencies that offer more than just SEO will be fruitful for you.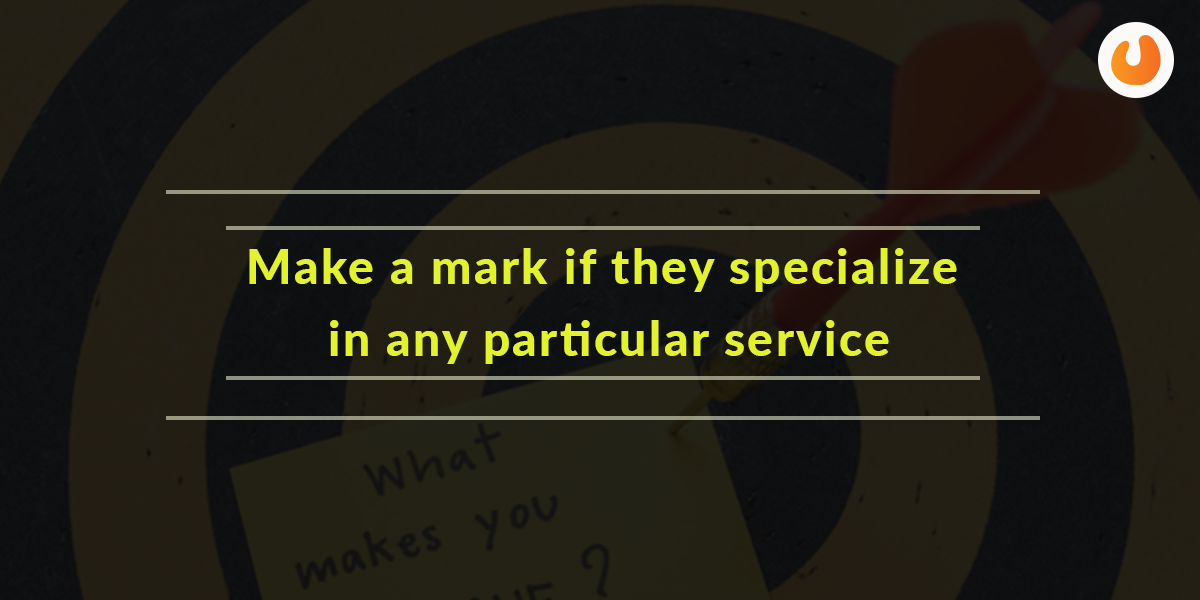 Dig into the service providers you considering and see if they offer any other expertise that satisfies your niche to the fullest.
Follow them closely on Social media
Spare some of your crucial time and follow them on Facebook, Twitter, and LinkedIn. Read about them from whatever sources you could as all this will help you in knowing about them in detail about the sense of their tone and much more.
You can also opt for reading their blogs that will help a lot in knowing the style of work they do and whether or not their customers get satisfied with their work.
Know your budget
The budget gives you a clear idea of which companies get the cut and which ones deserve a closer look. This will aid you in maintaining any awkward cash flow issues if any. Therefore, do not be afraid to openly explore all of the payment options your SEO service agency is offering.
Your budget structure will define whether or not to opt for a particular SEO agency. Being a startup, money is the real crunch therefore, you are bound to explore more SEO services companies that suit your budget and fulfill your niche's requirement.
Schedule a consultation
The last part includes SEO consulting. It would be a better choice to opt for a consultation with an SEO company before you sign the papers.
Some agencies will even offer a free website audit or share the initial keyword right before you decide to finalize them. Therefore, whether on a call or physically, consultation shouldn't be missed.
Also, ask questions given below before finalizing,
How will we communicate & how often?
What kind of contracts, budgets, and service options do you offer?
What's on your bucket-list to improve our rankings?
Have you worked with a company similar to ours in the past?
How well do you know about our industry?
What kind of results should we expect to see?
What does contract cancellation consist of?
What tools do you use?
Time to wrap up: Whether a business is small or big, professional SEO services act as a booster. In this heavily competitive market landscape without proper SEO, it is tough to survive. Therefore, consider the aforementioned steps and get to the best SEO service company according to your niche.